I can't believe that Black Mesa was first teased around eight years ago. As a huge fan of the original Half-life (and its sequel and subsequent episodes of course), I couldn't wait to get my hands on the fan made reimagining of the first part of Gordon Freeman's epic (and still incomplete) tale. When the game launched as a free download a whole four years later, I grabbed it and marvelled at just how much time and work the developers, Crowbar Collective, had poured into the project.
Their work was incomplete however. The final portion of Black Mesa, the alien world of Xen, was nowhere to be found. Crowbar said that it would be added in a future update though.
That was back in 2012. I've since shelved Black Mesa, and been waiting patiently for the day that I can pick it up again to see it to its conclusion.
And that day isn't too far off it seems. In a new update, Crowbar have finally gone about detailing when exactly we can expect to see the outstanding Xen portion added to Black Mesa (via PC Gamer):
We are currently targeting a summer 2017 release. We will keep you up to date on our progress and we plan to show off some media as we finish developing Xen to give everyone a glimpse at what we are working on.
Hey, that's just six or so months away (if all goes according to plan)! What took them so long anyways?
We can't overemphasize how much work it was to get the game on Steam. Most of our effort before launching was put into porting to the retail engine and getting the game to work better than it did in the mod. Since release, the team has been focused on developing Xen. We even planned our updates to have features that would help improve the earthbound levels and Xen (for example CSM).

We want to do Xen the justice it deserves, and have it be the definitive climax to the Half-Life 1 story. To do this we have completely redesigned and expanded the Xen levels to what we think Valve would have done without the limitations of the time.

To help illustrate this, here are some comparison shots of our levels to the original Half-Life levels in Hammer. Not only are our maps substantially bigger than the originals, there are more of them as well.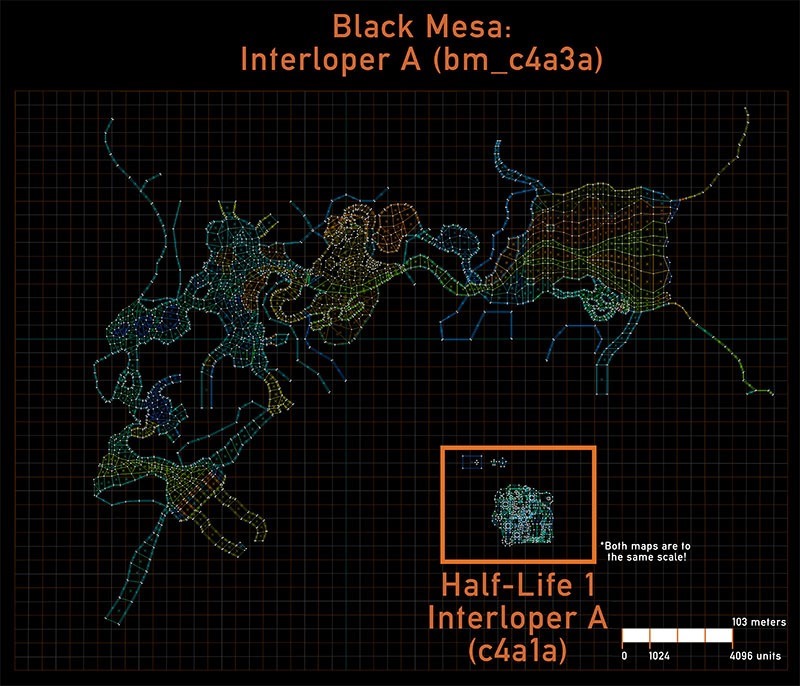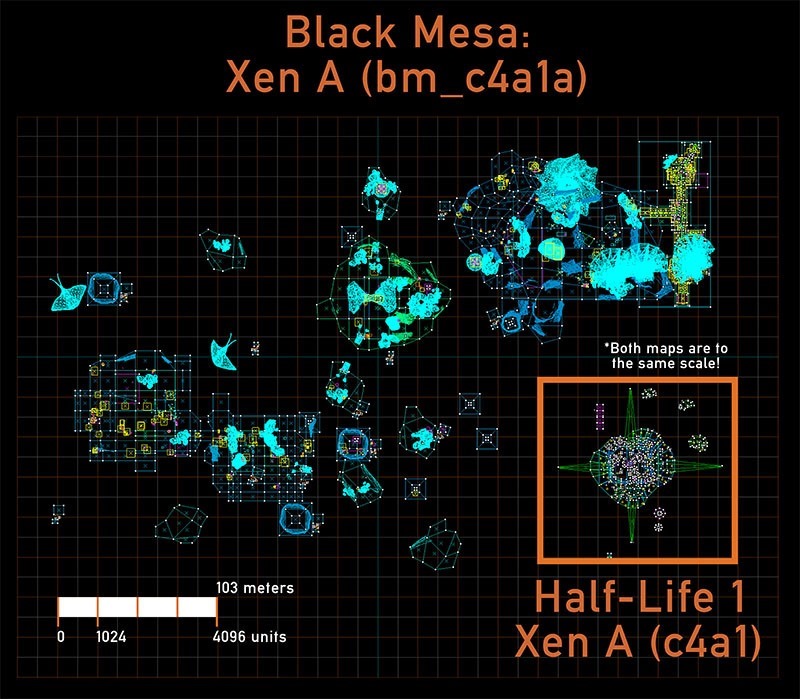 Holy moly… Xen is looking a heck of a lot bigger in Black Mesa compared to the original Half-life! I now get why Crowbar have taken so long to release it.
I can't wait for the day that they do – Black Mesa is an excellent shooter! I'm really looking forward to going back and playing it to completion sometime next year.
if you've not yet played the game yourself, I'd suggest you do so at some point. Fun fact: it's on sale at the moment (only for the next few hours or so) at the low price of just R87.60.
Last Updated: November 1, 2016