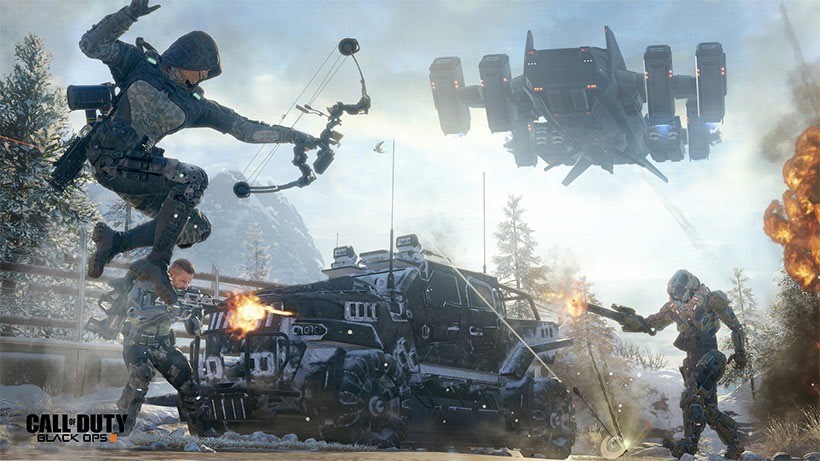 I really dig the guys at Treyarch. Their first stab at Call of Duty was a right mess. Developed in months, Call of Duty 3 was an abomination that's better left in the past. Their next time at bat was a lot better. World at War was a lot better – and showed what the studio was capable of. Unfortunately for Treyarch, many were already tired of World War 2 and all that historical nonsense, so it wasn't as well received as Modern Warfare which preceded it.
It was really Black Ops that cemented them as my favourite of the Call of Duty developers – though the sad husk that now sits as once-upon-a-time frontrunners Infinity Ward and the drama surrounding that certainly contributed.
It was the sheer amount of content that won me over. A campaign, multiplayer, Zombies, an extra arcade game – and a story steeped in conspiracy. Treyarch continues to be if not the best, then at the least the most interesting Call of Duty studio – adding new features, gamplay and yes, gimmicks with each iteration.
It seems I'm not the only one. Black Ops 3's pre orders have eclipsed those of the last one, Advanced Warfare, helping undo the negative sentiment that the frankly awful Ghosts did to the franchise. Activision's pretty excited.
"We couldn't be more excited about the launch this Friday," said Activision's Eric Hirshberg. "We have strong momentum indicated by a number of factors, but just to name a few: the growing engagement around the past Black Ops titles; the significant year-on-year lift in pre-orders; consumer sentiment around our marketing assets which is more positive for Black Ops III than any Call of Duty title on record; a great partnership with Sony across consumer, trade and custom PS4 bundles; and our ranking as Neilson's Number One Most Anticipated Title of the Year."
And I really do think that consumer sentiment is changing. Black Ops 3 is stuffed with content once again, and is even set to include official modding tools and lobbies for mods on PC.
It's out this Friday. Oh, and remember – we're giving away one of those Juggernog Fridges.
Last Updated: November 4, 2015