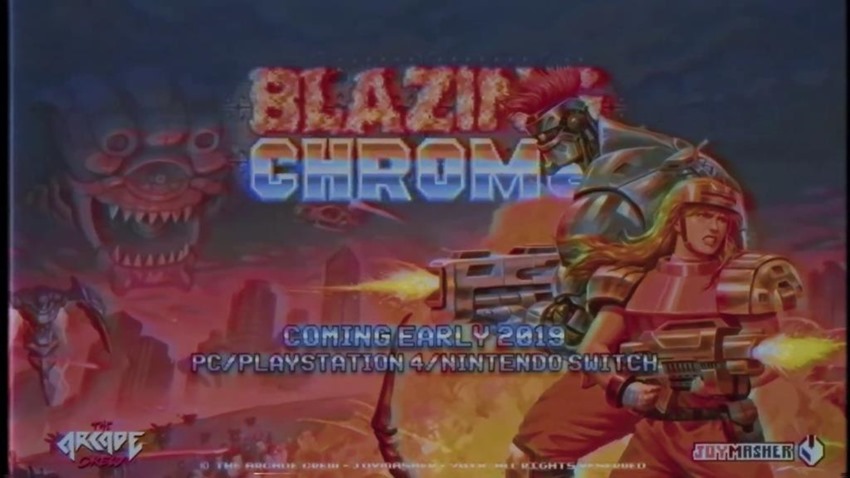 You ask anyone about the games that defined them, and they'll probably mention the ol' NES Legend of Zelda games, Sonic The Hedgehog or some other forgettable game like Super Mario Bros. 3. Nah, testicles to those games. Chances are, if you ever got your hands on a Golden China console, that 64-in-1 cart that you'd insert, remove, blow and then re-insert, had Contra on it.
Konami's glorious ode to over the top action from an era that was defined by explosions and attempted murder of the ozone layer, was so simple in its execution and yet devious in the challenge given to players. Run 'n gun action of the highest calibre, that saw a few sequels over the years and even fewer imitators pop up.
There's just no game like Contra, and even attempting to dip into that well of influence is a recipe for comparison to Konami's masterpiece. What does a developer do then? Go all in on that influence and make a game that looks and feels exactly like Contra in everything but name. That's the kind of game that Blazing Chrome feels like, as it rocks not only some tight combat across imaginative retro levels, but a heck of an addictive soundtrack as well that is pure 16-bit glory.
Developer Joymasher has announced that Blazing Chrome will be out on PlayStation 4, Nintendo Switch and PC in early 2019. Here's a trailer for it that makes me go up up down down left right left A B Start:
In Blazing Chrome, machines rule the world and the few humans left are on the edge of total extermination, lacking power, prestige or status among their metal and circuits overlords. Bring your best pal and kick some metal butts to free the humankind while enjoying a classic run'n'gun, fully loaded with action and exciting fights!
Oh hell yes. Like most games of this particular ilk, I'll probably grab the Nintendo Switch version, because Contra on the go is pretty much what I live for. That, and weird spread-gun power-ups which kind of have an odd fizzle if they're overused and did anyone ever want to use that weird rolling flame gun in OG Contra? I never did figure that gun out.
Last Updated: November 15, 2018