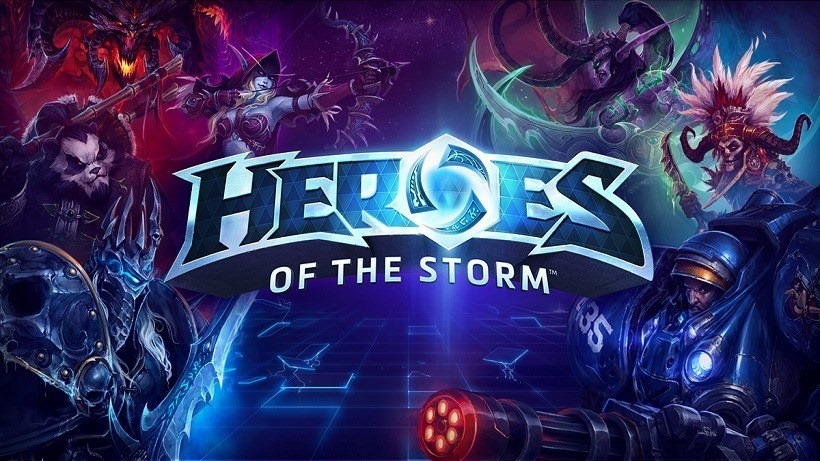 There's a lot of new content coming to Heroes of the Storm, including extra mounts and skins, and even two new Warcraft heroes, Chromie and Medihv. That's not all Blizzard are bringing to their MOBA in the near future though. They're also looking to throw in a completely overhauled ranked play system.
Launching in all regions during the week of June 14, Heroes of the Storm Ranked play is pulling out all the stops and introducing a horde of new features, improvements, and rewards. With division tiers, seasons, high rank recognition, and end-of-season rewards.
Bar the odd competitive brawl here, I've never really taken note of Heroes of the Storm's serious side. I much prefer playing it casually.
That being said, the new system Blizzard are planning to implement looks awfully enticing. It's tickling my competitive side good and proper! The leagues in particular, sound really cool.
Our new ranked system is divided into what we are calling League Tiers and Divisions. A League Tier is a large bucket meant to give a general idea of a player's skill level. The tiers in ascending order are: Bronze, Silver, Gold, Platinum, Diamond, Master, and Grand Master. Each tier up to Master League is then broken down into divisions, with the lowest division within a tier being five, and the highest being one. Divisions within a tier designate how close or far a player is from advancing or falling to the next tier. As an example, a player in Gold 1 (Gold Tier, Division One) has a higher competitive rank than a player in Gold 4, and that Gold 4 player has a higher rank than another player in Silver 2.

That's not what has my attention though. What does is the loot that awaits players at the end of each season. I'm a sucker for cosmetics, and there're some up for grabs based on a player's final rank.
Battling it out in Ranked play every season is truly an epic challenge, and all epic challenges deserve epic rewards. Players who participate in Hero League and Team League seasons will be rewarded with a practical pile of treasure at each season's end based on their ranked performance in Team and Hero League. Ranked rewards will be granted based on the highest rank achieved during the season, including preseason. You can earn double rewards for participating in both, so be sure to grab a few friends and form a team this coming season!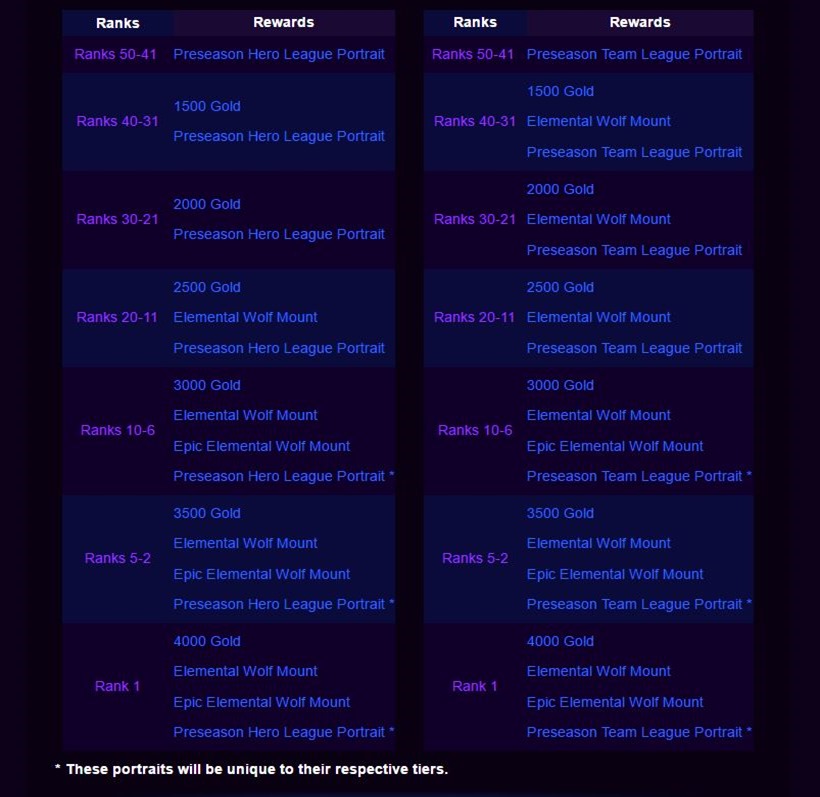 I don't think I have what it takes to unlock the epic elemental wolf mount (acquired at only rank 10 and above… er… below), but I'm sure I can at least unlock the standard edition, along with a bunch of gold. Speaking of cash, I do think that 4000 golden coins is a bit of a low reward for reaching rank 1 (getting there will take a lot of hard work), but it's better than nothing, right?
Yeah, I quite like what Blizzard have in store for competitive Heroes of the Storm. What about you? If you'd like to find out more, you can read up on all the planned changes in detail right here.
Last Updated: May 9, 2016