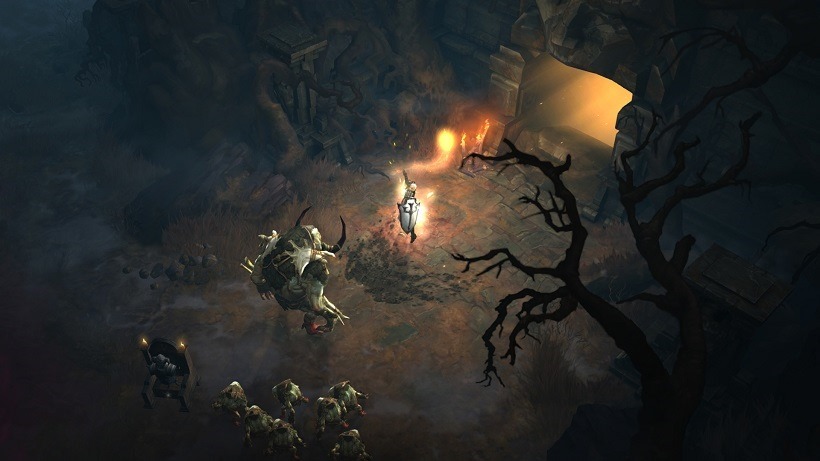 It's been sometime since Blizzard spoke about their plans for new, expansive content for Diablo III or an entirely new entry into the series, and it seems that isn't really going to change for some time. While the company works on extending the life of Diablo III (some would argue way past it's sell by date), Blizzard are in the early stages of hiring some fresh blood for the franchise. New talent that will steer the franchise forward with a new entry.
Blizzard have listed (among many others) a job posting for a Game Director to take over the Diablo franchise, and specifically work on a new game. This comes after current game director Josh Mosqueira has decided to leave Blizzard, having been director on the game since 2013. You should recall that Mosqueira took over from Jay Wilson – a ten year veteran on Diablo that left the industry entirely after he quit in 2013.
In an email to Polygon, Blizzard had this to say.
"With Diablo III in a good place at this point, Josh felt that now was a good time to pursue other opportunities with minimal impact to the team. We'll be filling the director role either from within Blizzard or externally."
There's no indication yet whether or not the job postings pertain to a new game entirely or a new expansion ala the brilliant Reaper of Souls. Although given the amount of time since both the core and expansion launches, coupled with the realization that this game is still years out, a smart person would probably put money on a new title. And that's great, because there's a lot a new director and fresh minds can bring to a franchise.
But if that loot hunting itch is still calling, Diablo III is constantly updating and trying to keep its player base from shrinking further. So you can jump into that. Or just play Overwatch instead.
Last Updated: July 4, 2016