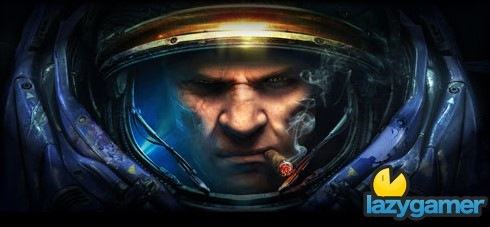 Chris Sigaty, lead designer of StarCraft 2, has confirmed that there will be no StarCraft 2: Heart of the Swarm at this year's Blizzcon, which takes place in a little over a month at the Anaheim Convention Centre in California.
Well, can't say I'm surprised, this is Blizzard we're talking about.

In an interview with PC Gamer, Sigaty stated that it won't be shown at all, but they may do a story panel, where the team will answer questions of the first part of the trilogy. So, if you want to know what happens next in the saga, you're out of luck.
Interestingly, he also added this, "We're still working on the details [of Heart of the Swarm] and the last thing I want to do is to talk about theoretical things instead of talking about what's real."
How on earth don't they know what will happen next? Surely, when you plan a trilogy, the story is crafted beforehand, then split across the three installments? I'm no Sci-Fi writer, but I'm pretty sure how that works.
What do you think, have Blizzard made an error not getting concrete details on the next game down, or are they approaching this correctly?
Last Updated: September 27, 2010