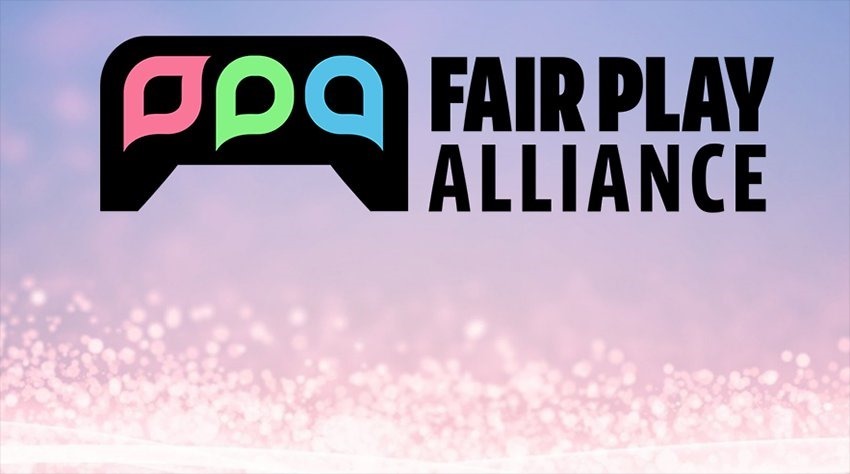 Other than lag, disconnects and coming up against opponents who are just much better than you are, there are few things worse in multiplayer games than toxic and abusive players. It's an issue that the industry has been trying to curb for forever – because a more inclusive, welcoming industry means more people playing games (and spending money on them).
Announced last week at GDC, the Fair Play Alliance is an industry-led group that wants to foster develop more welcoming attitudes and atmospheres in online games. More than 30 companies have signed on, including the likes of Blizzard, CCP, Corillian, Discord, Epic, Flaregames, Huuuge Games, Intel, Kabam, Kefir, Ker-Chunk Games, Mixer, Owlchemy Labs, Playrix, Radial Games, Riot Games, Roblox Corp, Rovio, Space Ape Games, Spirit AI, Supercell, Two Hat, Twitch, Unity and Xbox.
According to the alliance's mission statement, it seeks to "provide an open forum for the games industry to collaborate on research and best practices that encourage fair play and healthy communities in online gaming."
The statement continues: "We envision a world where games are free of harassment, discrimination, and abuse, and where players can express themselves through play."
Of course, it makes sense for most of these companies to be on here. Xbox has always been intolerant towards toxicity. Twitch has recently updated its guidelines to extend beyond its own platform, and League of Legends developer Riot has had its own issues with toxic players and behaviour. Blizzard, of course, is still busy dealing with toxic behaviour and the impact that dealing with it all has had on the game's development.
"I wish we could take the time we put into having reporting on console and have put that toward a match history system or a replay system instead," Overwatch honcho Jeff Kaplan said last year. "It was the exact same people that had to work on both, who got re-routed to work on the other. The bad behavior is not just ruining the experience for one another, but the bad behavior's also making the game progress—in terms of development—at a much slower rate."
For years, many of these companies have done their best to fight toxicity within their own platforms, but now they're trying to do it together. One of the goals of the alliance is to set a standard for what is considered abusive, toxic or disruptive, but that sort of thing is difficult to ascertain. What could be considered abusive between strangers is just banter between a group of friends – and using systems to find watch for toxicity are unlikely to understand things like context, or find the right balance.
While I am all for gaming being more accommodating and welcoming, and for toxic behaviour to be vanquished, I just hope that the Fair Play Alliance manages it in a way that's not draconian.
Last Updated: March 26, 2018