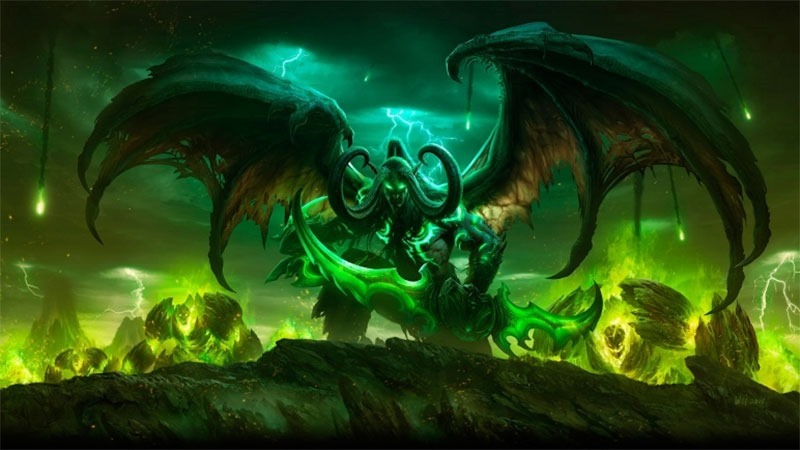 World of Warcraft's latest expansion, Legion, is out now. According to those who've resumed their crushing World of Warcraft habits, Legion had just about the smoothest launch imaginable. Not just for a Blizzard game, mind you – but for any game or expansion that hinges on online connectivity.
It's been smooth sailing for World of Warcraft fans. But that changed. Because some people are assholes, Blizzards servers and its network connections to service providers have been under attack in the day or so since launch, leading to disconnection, lag spikes and players being unable to finish quests.
We are currently monitoring a DDOS attack against network providers which is affecting latency/connections to our games.

— BlizzardCS (@BlizzardCS) August 31, 2016
The DDoS attacks also brought other Blizzard games – like the still immensely popular Overwatch to their knees. This is why we can't have nice things.
Thankfully, Blizzard's network engineers have stemmed the attacks, opening up the Azeroth to would-be-adventurers once more.
The DDoS issues affecting specific games is now resolved! Players should now be able to log into all BattleNet games.

— BlizzardCS (@BlizzardCS) August 31, 2016
As a reminder, of you're busy contemplating whether or not to return, here's what's new:
Stalk Your Prey as a Demon Hunter: Turn the tainted power of the Legion against them as an all-new hero class-the vengeful Demon Hunter. As a damage dealer or tank, pursue and evade your targets with preternatural agility; draw upon your demonic fury to fuel devastating attacks; and strike fear into your foes by metamorphosing into hellish new forms.
Wield Legendary Artifacts: Build a battle-forged bond with your own Artifact-a legendary class-specific weapon that transforms and grows in power as you battle the Legion. Customize your Artifact with personalized traits, tempering-or twisting-it into a form that suits your character.
Explore the Ancient Roots of Azeroth: Seek your world's salvation among the forbidden ruins of the Broken Isles-mythic seat of night elf civilization, gateway to the Emerald Nightmare, and hiding place of the titan relics used to shape Azeroth.
Unify Your Order: Find refuge from the felstorm at your Order Hall, a site of great power linked closely to your character's class and cause. Whether you follow the code of the paladin or the dark ways of the warlock, unite fellow members of your order to carry out class-specific missions and defend against annihilation.
Boost to Level 100: Prepare to face the invading armies of the Legion with a level-100 character boost, and experience this night-shrouded new chapter of World of Warcraft alongside your friends.
Earn PvP Powers in the New Honor System: Dominate the enemy faction in Battlegrounds and Arenas to progress through the all-new Honor system. Unlock PvP-specific spells and abilities that open up a range of new tactical possibilities, and earn prestigious titles and rewards.
. . . And More: Take on a wide array of Dungeons, Raids, Battlegrounds, Challenge Modes, and more on the way to the new level cap of 110-no matter what kind of adventures you seek, endless possibilities await.
We've also got a Collector's Edition of the game to give away to one lucky South African reader. All you need to do to be eligible is to fill in this form. You get one entry per wholly unique and valid e-mail address.
[contact-form-7 404 "Not Found"]
Next week, on 6 September we'll do the draw. Good luck!
Last Updated: August 31, 2016