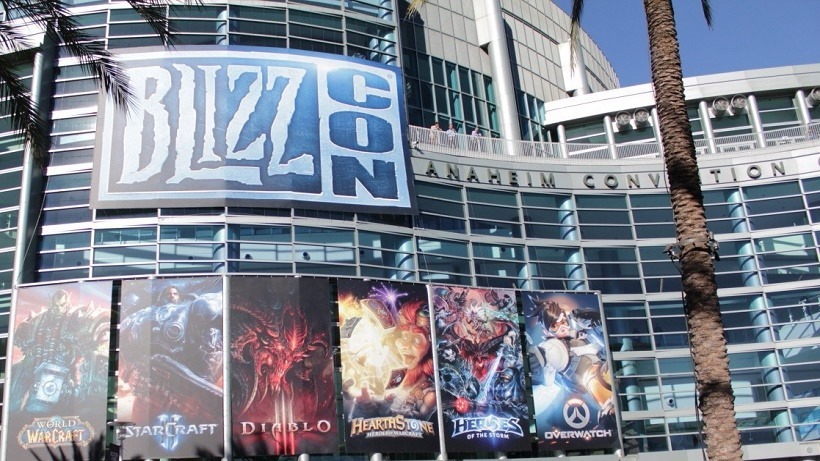 I've been fortunate enough to attend a good couple of expos and events over the past two years. While all were fantastic experiences, my favourite by far has to be BlizzCon 2015.
At the time, I entered the giant building like a lost puppy. Within seconds however, I felt at home. Thousands of other gamers – all fans of Blizzard – filled out the vast halls of the Anaheim Convention Centre.
The energy, love, and positivity in that place over those two days was honestly palpable. I enjoyed it all so much (you can see pictures here, here, and here) and would gladly go back in a heartbeat!
So yeah, consider me very excited to see that Blizzard have now unveiled details on BlizzCon 2016. This year's conference will take place at the beginning of November as usual…
Summon your mounts, open up a portal, and set a course for Southern California for BlizzCon 2016! Blizzard's tenth epic gaming convention and community celebration is returning to the Anaheim Convention Center on Friday, November 4 and Saturday, November 5, 2016.

Group up with your fellow Blizzard gamers and get ready for two days of in-depth discussion panels with our developers, hands-on play time with our latest games, and intense esports tournaments featuring top pro gamers from around the world. We hope you'll join us as we celebrate 25 years of Blizzard games—and you, the players everywhere that have helped bring them to life.
Interested in going? Be prepared to cough up – tickets unfortunately, are not cheap. They're limited, and cost a whopping $199!
They will be sold in two batches. The first set will be available on April 20th, at 7pm PT, and the second, on April 23rd at 10am PT.
With our current exchange rate, the trip to Los Angeles along with the BlizzCon 2016 ticket itself is looking to be damn expensive. Honestly though, if you're a big enough fan of Blizzard, I consider this bucket list material, and well worth the money.
Otherwise, there's always the option of watching the proceedings from the comfort of your home. Virtual tickets are somewhat cheaper at least…
Last Updated: April 7, 2016