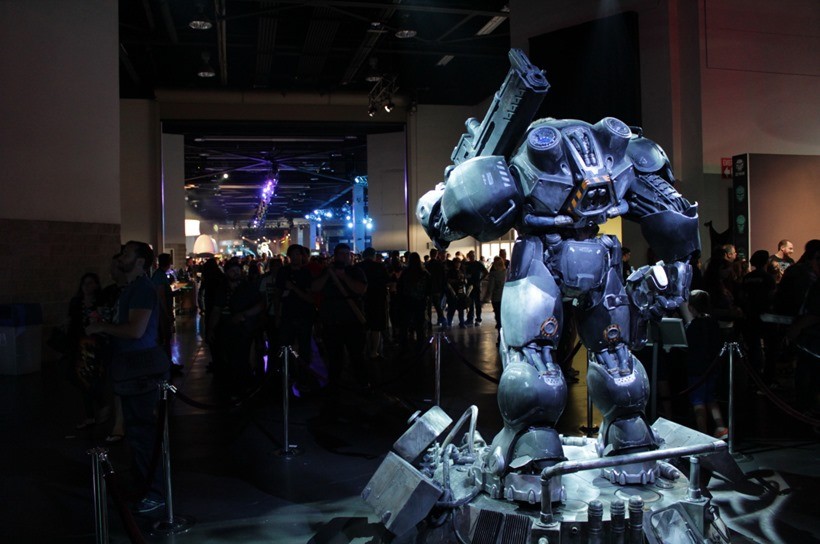 That's a wrap! BlizzCon 2015 is done and dusted, and I am incredibly sad that it is. Thankfully, I took a whole lot of pictures to commemorate the occasion.
Oh alright, I'll share them with you I suppose…
I woke up bright and early on Saturday so I could be one of the first to enter the Anaheim Conference Center to do some last second shopping. En route to the Blizzard store though, I took a few snaps to show you all how much space the building has. Just look at all that breathing room!
It didn't last, obviously. Just 15 minutes later, the doors were thrown open, and the general public stormed the fort. Surprisingly, I never felt hot and bothered at all. Perhaps our pizza oven in the north could learn a thing or two from the Anaheim Center for our very own rAge expo (HINT HINT).
Anyway, the Saturday of BlizzCon played out similarly to the Friday, but it definitely had a bigger emphasis on eSports due to the fact that all the finals took place that afternoon. The top World of Warcraft, Heroes of the Storm, Hearthstone, and StarCraft II players met to duke it out for their share of giant prize pools.
After all my appointments, I only just made it to see the Hearthstone final. Straight after that, I headed to the Heroes of the Storm area to see what was happening with the MOBA final, but it was far too packed with fans. I decided to head to the theatre area instead, where the StarCraft II finals were taking place.
I'm so glad I decided to attend that particular match up. I got to see sOs go up against Life. Both of them were previous World Champions, meaning that the winner of that final would be the first person in history to claim the title twice.
The best of 7 carried on right down to the last match (I won't say who won just in case you haven't watched the bout yet yourself). It was simply spectacular to witness, and easily one of my favourite experiences from BlizzCon this year.
I would do this trip again in a heartbeat. Cheers BlizzCon, you were incredibly memorable, and a huge privilege to be a part of!
Last Updated: November 8, 2015