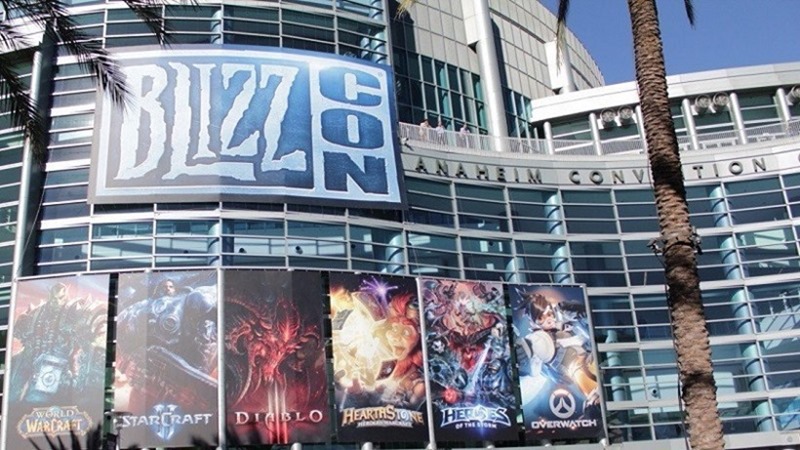 If you missed out on buying tickets to attend this year's BlizzCon in person, it's not all doom and gloom. You still have the option of enjoying all the action from the comfort of your own home. All you need to do is grab yourself a BlizzCon 2016 Virtual Ticket.
At €29.99 (or $39.99) it ain't cheap, but is a lot more economic than say, paying for entry into the conference ($199), and accommodation (lots more dollars), and flights (even more dollars) to get to the Anaheim Conference in the first place. Know what I mean?
When you purchase the Virtual Ticket, you'll be able to switch freely between multiple high-definition (up to 720p) channels dedicated to different areas of BlizzCon, allowing viewers expanded access to the content they're most interested in. The Virtual Ticket grants you complete access to the main stage and panel stage channels, featuring the following BlizzCon content:
Developer Panels: Get the latest news and firsthand developer insight into the creation of your favorite Blizzard games.
Exclusive Interviews: Dig deeper into the Warcraft, StarCraft, Diablo, and Overwatch universes in exclusive interviews with Blizzard developers.
Costume and Talent Contests: Get a great view of the creativity on display in the legendary BlizzCon Costume Contest and epic Talent Contest.
Closing Ceremony: Be there for the closing festivities on Saturday night, celebrating two full days of Blizzard gaming and community.
On top of all that, you'll also get access to several in-game items for the various Blizzard titles. They've yet to be announced, but if I were to guess, I'd say you can expect to receive the likes of an Overwatch skin, a Heroes of the Storm mount, a cute WoW familiar, and more.
If you'd like to get your hands on some proper, physical loot, that's possible. All you need to do is cough up an extra $35 (plus tax, shipping, and so on). Here's what this year's goodie bag features:
BlizzCon X – Commemorative Stein
World of Warcraft – Faction Coaster
Heroes of the Storm – E.T.C. Guitar Pick Keychain
Hearthstone – Microfiber Tablet Cleaning Cloth
Overwatch – Inflatable Reinhardt Rocket Hammer
StarCraft II – Baby Overlord Antenna Topper
Diablo III – Gaming Dice Set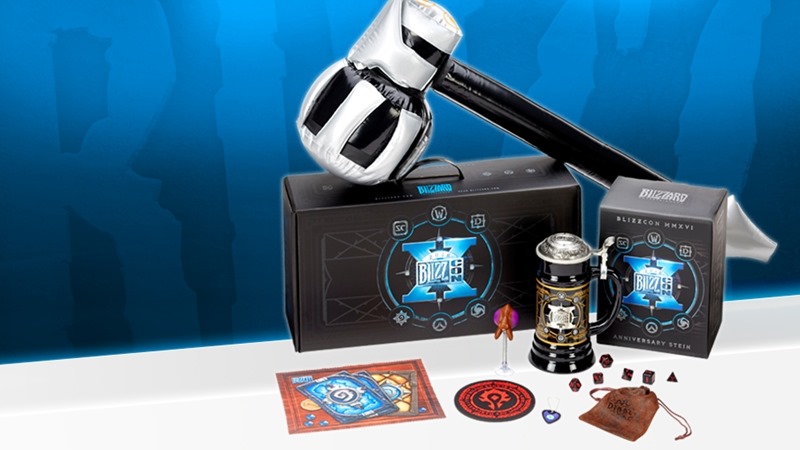 Darryn has gone out of his way to get the goodie bag just so he can get his hands on that inflatable Reinhardt rocket hammer. Rumour has it that he's going to use it to beat poor Alessandro to pulp, just like he did at E3 2015 with an inflatable Frostmourne. RUN AL!
I do think the Virtual Ticket is expensive, but if you're a big enough Blizzard fan, it's well worth the cost. If you couldn't be bothered to pay to watch the conference (or digital goodies), there are parts of it that are broadcast for free at least. You can catch the opening ceremony, as well as the various eSport festivities without paying a single cent.
BlizzCon 2016 kicks off on the 4th of November. Will we see Warcraft 4 announced this year? A new Diablo expansion perhaps? I can't wait to find out!
Last Updated: July 27, 2016