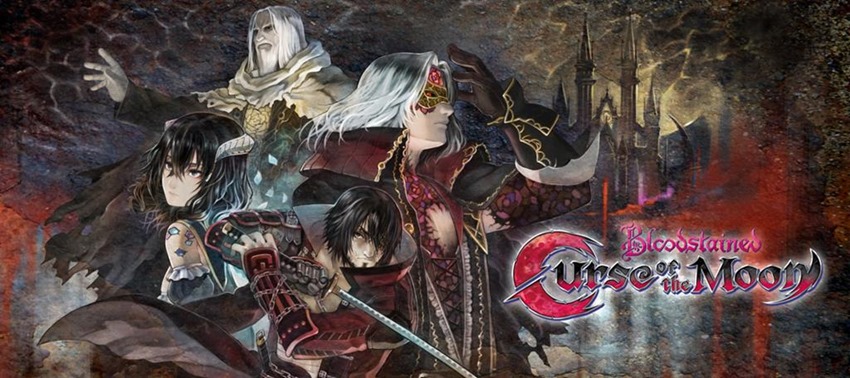 There'll never be another game like Castlevania, a series of whip-crackin' action that died a gruesome death back in 2014 with Castlevania: Lords of Shadow 2, a game so bad that not even Dracula himself could come back from that dank pit of piss-poor gameplay and ideas. Reports of the franchise being resurrected as a Pachinko game are spotty at best.
So what's the best alternative? What game exists in this terrible timeline of ours, that can sate our thirst for whips, Adamantium-hard levels and an army of supernatural threats to vanquish? Well Dead Cells is a damn good start (Out this August!), but for the more retro intellectual, there's always Bloodstained: Ritual of the Night.
A Kickstarter success story headlined by none other than Symphony of the Night's Koji Igarashi, Bloodstained: Ritual of the Night was everything that a Castlevania fan could ever want. Now, Igarashi's new franchise is making a retro return this month in the form of Bloodstained: Curse of the Moon. Somebody pass me my VHS tapes of M-Net open-time recordings of Buffy The Vampire Slayer while I boot this trailer up:
And here's the elevator pitch for the game, which was originally promised to fans as a Kickstarter stretch reward:
Play as Zangetsu, a demon slayer bearing a deep grudge, who must travel through perilous lands to defeat a powerful demon lurking in a dark castle. Zangetsu will meet fellow travelers along the way, who can join your journey as playable characters. Switching to these characters with their unique abilities will unlock new paths through the treacherous stages. Your choices in recruiting these adventurers will change the difficulty of the game, and may even affect the ending!
Anyone who backed Ritual of the Night beyond the $28 mark back in the day will get Curse of the Moon for free when it launches on May 24 for Nintendo Switch, Nintendo 3DS, PS4, PS Vita, Xbox One, and Steam. Anyone else interested in reliving some nostalgia can drop a penny under $10 on what looks like a delightful romp through the past, albeit with some modern-day flourish added to it.
Crack that whip! Give the past a slip!
Last Updated: May 14, 2018