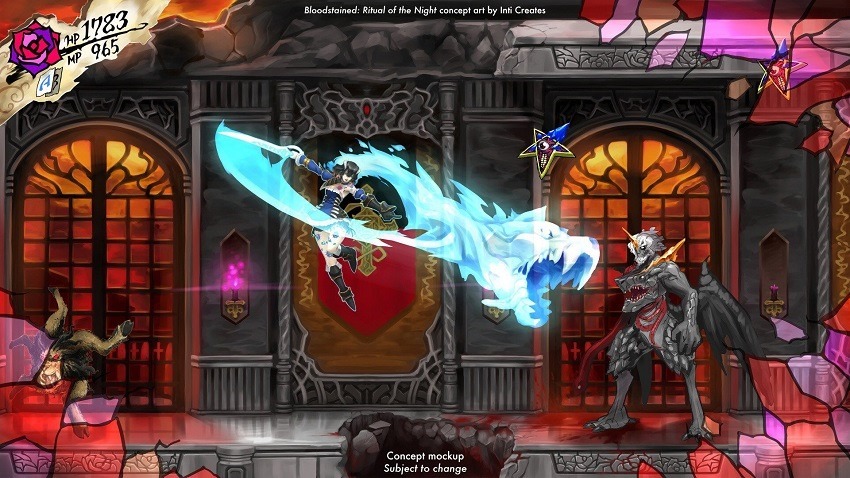 Bloodstained: Ritual of the Night, more commonly recognised as the Symphony of the Night follow-up by famed developer Koji Igarashi never got to make, is making a few changes to its Nintendo release schedule. It's good news if you're a Switch owner, with the game now coming to the recently released hybrid console. But, like so many games before it, it does mean that the originally planned Wii U version is dead in the water.
Koji and his team revealed the news via Kickstarter yesterday, apologising to fans who specifically selected Wii U as their backing reward. Those backers will have the chance to change their pledge to any other platform, or receive a refund entirely.
This change made it difficult to receive the necessary support from the hardware maker, which has led us to drop the Wii U development and shift the development to Nintendo Switch. We are very sorry that it has come to this after all your support, but we hope you will understand. We would like to respond by preparing options for our backers, such as moving your pledge to another version or requesting a refund if you don't want any other version.
It makes perfect sense, especially when you take into consideration the fact that Bloodstained isn't even slated for release this year. A title launching in 2018 with Wii U support just sounds like additional work for an incredibly small market, so there's no surprise in Igarashi wanting to switch (damn you Nintendo) to the newer platform.
Bloodstained itself is looking rather great too, and that's coming from a heathen like me who has yet to even finish Symphony of the Night. You can check out some gameplay below while Geoff wonders yet again why he hired me in the first place.
Last Updated: March 22, 2017