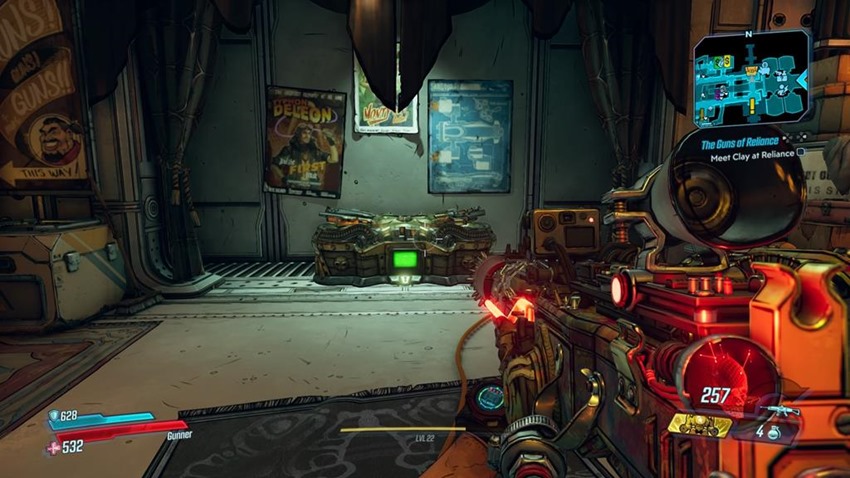 LOOT! If there's one thing that Borderlands 3 excels at, it's giving players the power fantasy rush that they crave utilising some of the best and awesomest guns ever made. The best of the best weapons though, will always come from hard work, multiple runs at the deadliest of badass foes and playing through the game on its ultimate difficulty setting.
Or you could just pop a code into your game dashboard and get some instant gratification. Shift codes are back in Borderlands 3, albeit with a twist this time: Regular codes will still reward you with wonderfully over the top rare loot, while Diamond-level keys will unlock the creme de la creme of exotic weaponry for you to store in your arsenal.
Here's how it works: Codes can be entered through the official Borderlands website once you have a profile set up, or through the game itself on the main menu under the social option. Once you've done that, head into the game itself and visit Sanctuary where the mother of all loot boxes can be found a little to the right of where you've just landed on that ship.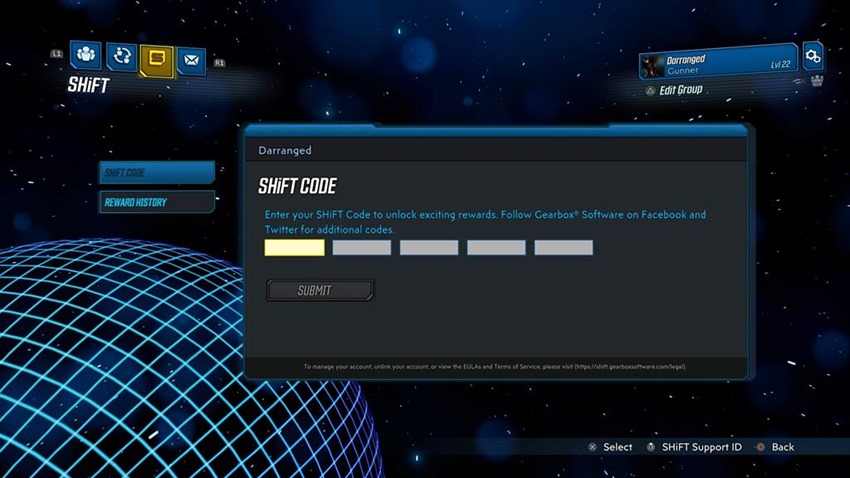 Check your in-game menu to grab your key, go to the loot box and et voila! You now have some fancy new loot. Remember, this loot will be scaled to your level, so if you're looking to grab some guns before the final showdown then it might be worth hanging onto your keys until then. If you can't wait, then here are a few codes to get you started. I'll update this list as more keys get released in the weeks and months to come:
September 16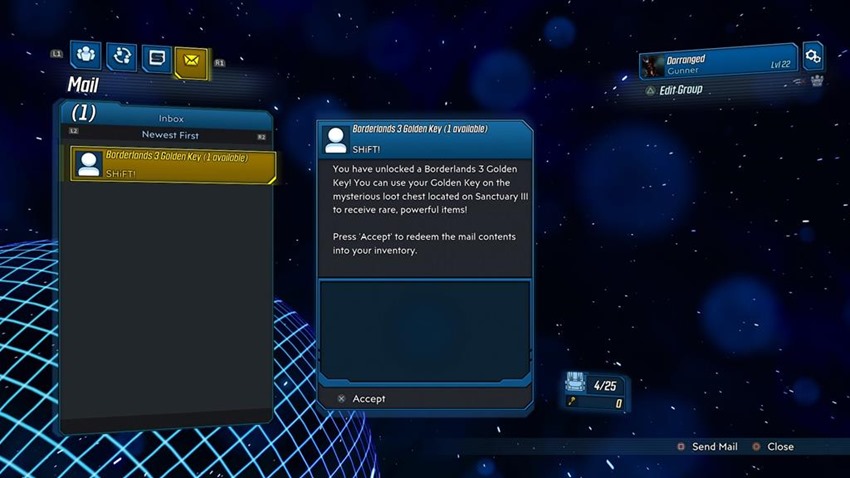 Diamond Shift code
HXKBT-XJ6FR-WBRKJ-J3TTB-RSBHR (All platforms)
Golden key
ZFKJ3-TT6FF-KTFKT-T3JJT-JWX36 (All platforms)
9XCBT-WBXFR-5TRWJ-JJJ33-TX53Z (All platforms)
Happy hunting!
Last Updated: September 16, 2019