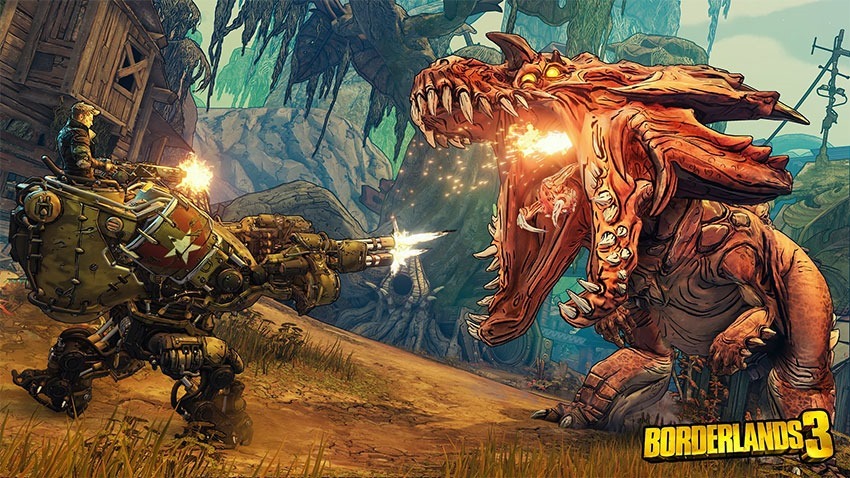 Mid-generation hardware updates have separated even console gamers into the haves and the have-nots. The PlayStation 4 Pro and Xbox One X are faster, more powerful variants of now six-year-old consoles that are capable of pushing out more pixels per second than the base machines. While that does mean that some games are rendered at a glorious 4K (sigh..yes, really), mostly it means better frame rates at lower resolutions.
In Borderlands 3, players will have the choice. In a post on the PlayStation Blog, Gearbox's Scott Velasquez detailed how PS4 Pro owners will be able to choose how they run the game, favouring either performance or resolution modes.
The PS4 is an amazing console, but the PS4 Pro takes things to another level and allows us to push the game further by running at higher resolutions and higher framerates. This is great because hardware in previous console generations was static for the entire generation, which, as a developer, was unfortunate because we always want to keep pushing the envelope further and further. Sony has done a great job this generation to make it easy on us as game developers," said Velasquez. "Players will be able to choose between "favor resolution" and "favor performance" on the PS4 Pro through a new setting called Graphics Preference."
Should you opt to favour resolution, the machine will cap the frame rate at 30 fps, and try to run the game at a steady 4K output. Given that the PS4 Pro isn't especially good at maintaining a 2160p resolution, expect a combination of dynamic resolution scaling and checkerboard rendering.
The better option for me is the one to favour performance, which tries to run the game at a steady 60fps at a 1080p resolution. I'd take that smooth, smooth frame rate over increased resolution any day.
As it's the PlayStation Blog and Borderlands 3 seems to have PlayStation co-marketing, Velasquez doesn't say anything about Xbox One X having similar features, but I think it's a certainty. Given that machine's relative power advantage over the PS4, it's likely it'll run better too. Of course, it'll run best on PC if you have the requisite hardware.
Borderlands 3 is coming to PC (via the Epic Store), PlayStation 4, and Xbox One on September 13. In case you missed it, the game is now available to pre-order digitally on all stores in South Africa, after a curious administrative delay.
Last Updated: August 8, 2019