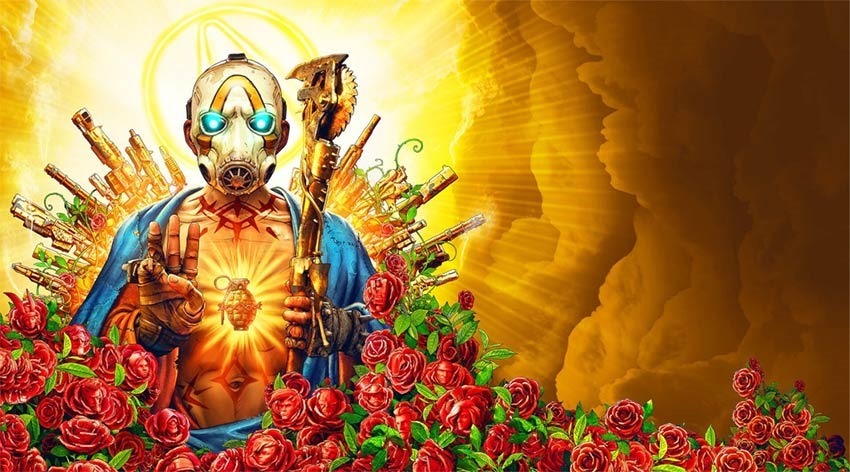 Borderlands 3 is coming in September, and – as with many of you – it's easily one of the games I'm most looking forward to. Tomorrow, Gearbox is hosting a "Celebration of Togetherness," online – with no information on just what that celebration might entail. There's no word on a Twitch Stream, or anything resembling a physical event, just a generalised internet invitation to the "event."
In a follow-up tweet, the Borderlands account suggesting that players "Tag your plus one in the replies!"
Of course, Borderlands has always been a co-operative game, where playing with others greatly enhances the experience, but the fact that they're making such a big deal of things this time around has set expectations that tomorrow (at 4 pm South African time) we'll finally get confirmation that Borderlands 3 will have cross-platform co-operative play.
Cross-platform co-op is one of the game's big rumoured features. In April this year, when speaking out against Epic Store exclusivity haters, Gearboss Randy Pitchford seemed to suggest that cross-platform play was coming.
"For what it's worth, 2K's decisions aside, myself and the team at Gearbox have a very keen interest in cross-platform play. We believe multi-platform support is a pre-requisite and Epic's leadership with cross platform support is helpful to our interests there."
The Xbox One listing for the game also showed "Cross-platform co-op" as a feature. Hopefully, we find out tomorrow if it's indeed happening. And if it is, I hope that Sony's come to the party to let PC, Xbox and PlayStation players celebrate togetherness.
Last Updated: July 15, 2019