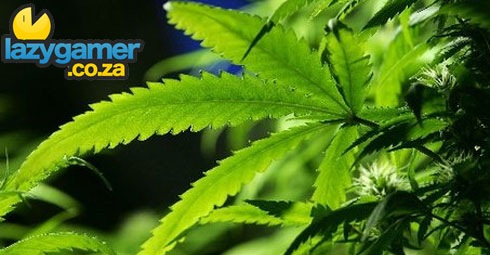 The UK's Sun – the leading source of always factual, unbiased, and never made up news -  has reported that four year-old Riley Brown of West Sussex found  something he wasn't expecting in the used copy of Fight Night Round 4 his father bought for him from a local Blockbuster Video. Inside, neatly tucked in to the manual was a small bag of  marijuana.
People are pissed.
"He'd only been playing the game ten minutes when he came down with the bag in his hand and asked, 'Daddy, what's this?' "I checked and realised. I was horrified and took it off him straight away. But what if he'd thought it was sweets, and started munching away? It doesn't bear thinking about," said the boy's dad. Yeah, I'm not saying anything about my extra-mural activities but – weed, on account of its pungent aroma just isn't something I imagine a kid sticking in his gob, mistaken for a tasty sweet treat.
Look – if we're going to be chastising people – what the hell is he doing buying a game featuring pugilists pummeling the living snot out of each other – one with a recommended playing age of 16 – for an impressionable young boy?
Still, there's a grave injustice at work here. I've bought loads of used games and I've never – NOT ONCE – been fortunate enough to be the recipient of free recreational narcotics.
Source : The Sun
Last Updated: April 16, 2010