In their second clean-sweep tournament of 2017, Bravado Gaming's Counter-Strike: Global Offensive team defeated Energy Esports in the Grand Final of the Mettlestate Samsung Galaxy CS:GO Championships. Bravado entered the competition as our number one ranked team, and impressed crowds both at the venue and online with a clean, no maps lost, run to the Grand Final. Here's what you missed.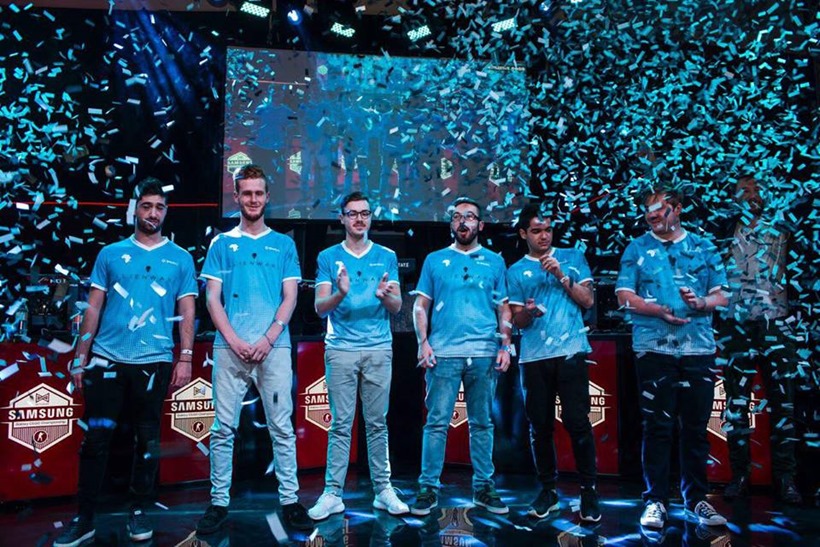 In an almost predictable fashion, the weekend's action saw South Africa's top teams once again stuck in a scene from "Edge of Tomorrow." The only difference for this tournament was that Damage Control sent Energy Esports to the lower bracket after defeating them on day two of the competition. This was Energy's second tournament of the year where they'd need to fight their way out of the Loser Bracket, and once again they faced off against Flipsid3 Tactics and Damage Control, just like the previous tournament.
What we saw in the Loser Bracket was an angry Energy Esports as they ran through their opponents with ease. Come finals day, Energy had one more hill to climb as they were to face off against Damage Control who were having a great tournament up until they met Bravado Gaming. For the start of the Loser Bracket Final most of the crowd and online viewers were rooting for Damage Control as they, like most of us, had grown tired of the Energy vs. Bravado story (we all know how it ends). Unfortunately for Damage Control, Energy came ready to play, and Kanibalistic's fighting words in his post match interview after their initial loss were backed up by an amazing performance by Dominic "Domster" Sampaio, who had his best game of the tournament.
Watch live video from Mettlestate on www.twitch.tv
Energy had something to prove, and in their lower bracket final they managed to take down a promising Damage Control 16-3, 16-7, setting the tone for what was shaping up to be a great Grand Final. Except, it wasn't.
Bravado Gaming, properly rested and enjoying a full day of watching their opponents live came into the Grand Final ready and relaxed. Energy, who had some decent momentum after their win over Damage Control, were aching for a shot at taking down the final boss of South African CS:GO. Bravado moved in with a one map advantage, as per the rules, and needed only two maps to close out the competition.
Map one was Bravado's stomping ground, Cache, where Energy had felt the boot before. Push after push, round after round, Energy were shut down by Bravado Gaming on a map which is arguably their strongest. There were glimpses of hope, but former rivals now inseparable pair, Detrony and JT shut down Energy Esports and ended the game 16-5. Bravado were now one map away from R350 000.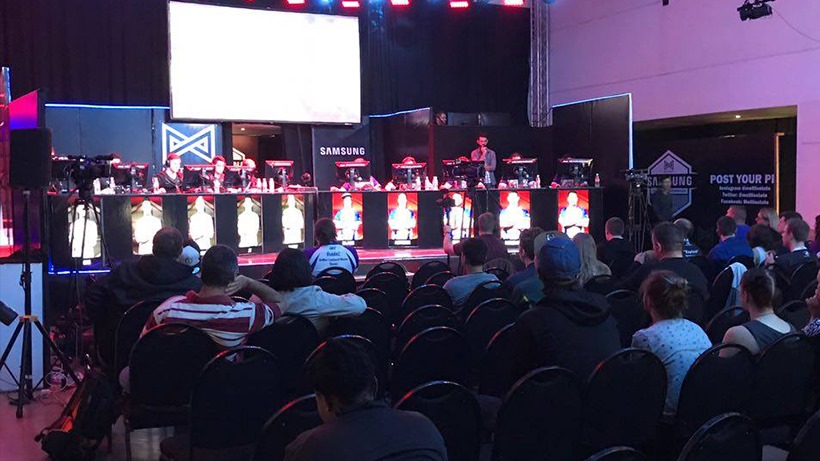 Map two was Overpass, or "Kanipass" as the casters were calling it. This was a better map for Energy Esports, but Bravado's taste for victory was in the air which led to an extremely strong start from the boys in blue. We were expecting a stronger start from Energy Esports on their Terrorist side, but Bravado once again proved that their CT was the strongest in the country. Bravado closed Energy at almost every turn. Bravado concluded their CT half 12-3, and Energy were showing signs of defeat. Bravado started off their Terrorist side strong and managed to secure match and game point before Energy decided to step things up. All of a sudden both Kanibalistic and Domster came alive and gave us two aces in the Grand Final. Energy managed to push back hard but were only able to secure 9 rounds before Bravado closed out the series on a forced eco to win 16-9 and be crowned the champions.
This marks Bravado's second big win for the year, a year which started off with a loss against Energy Esports in the Mettlestate Show match. Unfortunately for fans of local CS:GO, we were hoping this would be a year of tougher, tighter competition – but we were wrong (so far).
Like esports?
Check out esports central
Last Updated: May 8, 2017