Our inaugural Heroes of the Storm tournament came to a close last night in a rematch between Bravado Gaming and Energy eSports. This time, with Energy changing up a player, we'd hoped for a tight best of three between the two teams, but unfortunately that was not the case. After all the banter going down on Facebook, WhatsApp and Skype  we expected a clash for the records, but Bravado Gaming proved more prepared once again. They took down Energy eSports 2-0, retaining their number one spot in South Africa.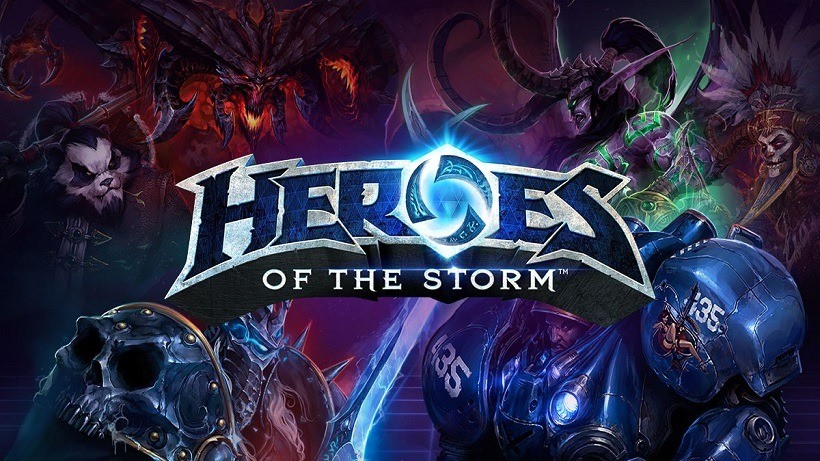 Map 1: The Garden of Terror
Bravado Gaming: Malfurion, Valla, Johanna, The Lost Vikings, Zagara
Energy eSports: Uther, Sylvanas, Tyrande, Muradin, Arthas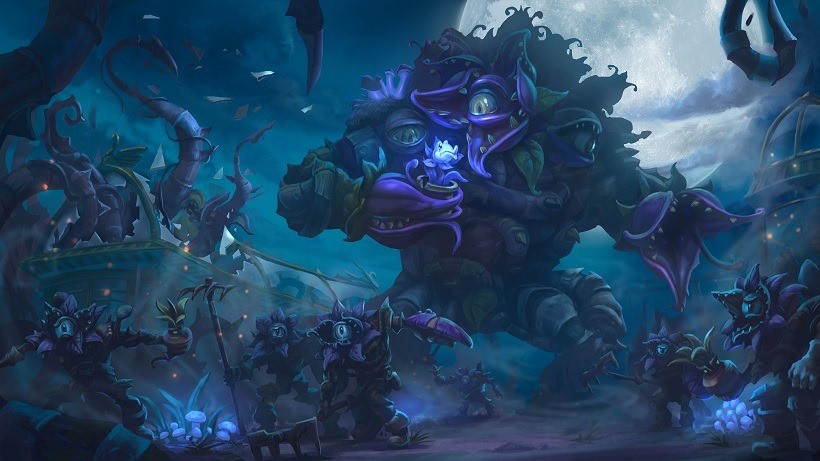 Looking at the draft, Energy eSports seemed to have picked up their signature heroes, while Bravado Gaming went for a sneaky Vikings pick. Bravado implemented their usual playstyle of getting in the face of their opponents early on, gaining an early experience leading with pressure on top. In true Bravado style they then brute-forced their way around the map as five.
The first Garden Terror is where we saw our first major engagement as Bravado Gaming were able to withstand a lengthy fight taking down Uther in the end. Energy eSports, without their healer,  lost out on the top of Garden Terror.
After a small engagement top, Bravado Gaming headed towards bottom to pick up the remaining seeds on the Garden Terror. Energy eSports quickly picked up a kill in middle, but it was unfortunately a decoy as Bravado finished their remaining seeds, even though Energy managed to salvage an engagement taking down two. Unfortunately Bravado had their Terror and level 10. Bravado assisted their Terror with two and tried to do as much siege damage as possible, but were engaged losing the two. A smart rope by Bravado was pulled off and they managed to answer, hitting back with two kills as well.
Despite Energy winning important engagements they trailed in experience throughout the match. What Energy had was a strong team fight capability, but they could not keep up being dragged around the map by Bravado Gaming. When it came time for the second Night Time Terror, Energy eSports began a prolonged team fight against Bravado Gaming. They managed to take down two, but the length of the team fight did not play out in their favour as they lost two as well, and had two retreating while being chased by Vikings and Zagara. This allowed Bravado to catch up on seeds, immediately growing their second Terror. Energy chose to engage once again but it was too little, too late and Bravado chased them down taking down three with a Garden Terror on pursuit. Bravado were now two levels ahead.
Bravado unleashed one last assault with their level 20 and a Garden Terror. A fantastic Statis from Gray on Zagara got the prolonged team fight going as kills were traded, but in the end it was a two versus one with the Garden Terror still alive. Bravado went for the core and took Map 1.
Map 2: The Cursed Hollow
Bravado Gaming: Kharazim, Tyrande, Sonya, Johanna, Zagara
Energy eSports:  Jaina, Abathur, Li Li, Muradin, Raynor
Well, what we saw in game two can only be described as full tilt from Energy eSports. Bravado went balls-to-the-wall against Energy eSports. Bravado Gaming got the first curse and pushed their way in. Energy eSports struggled to get a kill in every engagement, while Bravado kept up the aggression. It all fell apart for Energy eSports when they went for an engagement on Bravado's boss and were chased down losing one. They then had to deal with the Grave Golem on low health while Bravado soaked experience and continued pushing.
When Bravado went for Energy's Grave Golem Energy reacted by looking for a team fight, but were destroyed by a ready and waiting Bravado Gaming. GG was called by Energy after 12 minutes and not a single kill on the board, making Bravado the winners, and still the number one team in South Africa.
Last Updated: December 1, 2015