By Matthew 'HaZE' Stott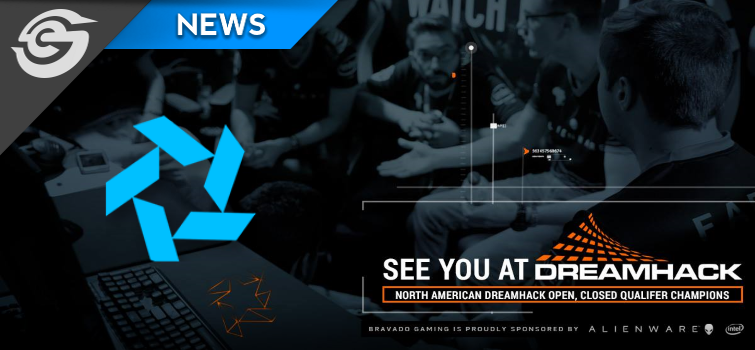 Bravado Gaming made waves this past Sunday when they qualified for DreamHack Open Winter 2018. It was a marathon day, with them playing a total of eight maps throughout three matches. They were up against strong opposition and succeeded in claiming the lone North American qualifier spot. A huge achievement for the South African team.
The road so far
The afternoon started with a match against Luminosity, a team consisting of some of the most respected Brazilian CS:GO players. After losing the first map they came back strong on Inferno and Sonic couldn't put a foot wrong on Overpass picking his opponents apart. As a result they won the match and progressed to the semi-final against Rogue.
Their next game was against a team who recently announced the acquisition of Cadian's replacement and their new IGL, Mathias "MSL" Lauridsen. Again, Bravado Gaming lost the first map in the match but still managed to complete the comeback. Comprehensive first-half performances of 12-3 score lines on both Train and Mirage put Bravado Gaming in a strong position as they closed out the series 2-1.
Now standing between them and that sweet spot was INTZ. A Brazilian roster containing some highly skilled individuals like felps and kNgV- who are known for having the ability to outright destroy their opposition.The final again started on Bravado's map pick, Inferno, although this time they would go on to win it 16-10. As a result, they were now within a maps reach of DreamHack Open Winter 2018.
As aforementioned INTZ comprises of very talented players, whose strengths lie in their mechanics and skill. A map like Dust_2 favours players and teams who adopt that mentality, relying less on teamwork and more on individual skill. By definition that would favour INTZ; entirely contrast to the result. Bravado straight up dominated the first half with a 14-1 score line and in turn closed out the map 16-4, confirming their spot in Jönköping, Sweden.
Tribute
It was a well-rounded performance from Bravado Gaming, exemplifying teamwork and dedication. Sonic was an absolute monster throughout the qualifier, both open and closed. Across them he racked up a whopping 214-171 k-d in a total of 10 maps. Along with some great clutches and heroic moments from the whole team they achieved something great.
This is a major landmark for the boys over in North America. They are one of only two teams so far confirmed for the tournament, with the other being x6tence Galaxy. The action goes down over 30th November – 2nd December 2018 with $100 000 up for grabs.
Like esports?
Check out esports central
Last Updated: October 30, 2018