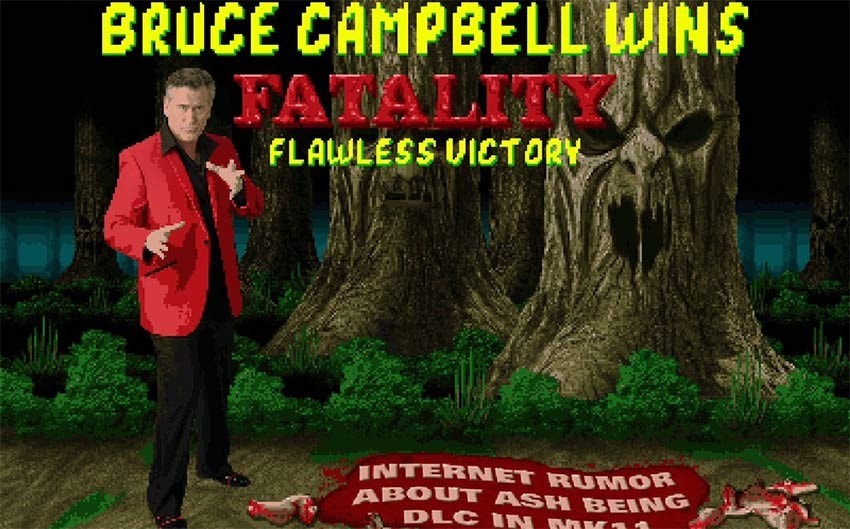 I'm still focusing on one or two characters in Mortal Kombat 11, trying to get to grips with how they work properly – so right now, There's no need for new additions to the already sizeable roster. That'll change soon enough, as fighters grow weary of the existing matchups. As with most fighting games, Mortal Kombat 11 will play host to several DLC characters. Recently, an apparent data mine of the game revealed the list of characters scheduled to come to the game.
The only confirmed character at present is wizened wizard Shang Tsung, with Mortal Kombat movie actor Cary-Hiroyuki Tagawa reprising his role. The list includes more than just returning Mortal Kombat characters though, with Terminator, Joker and Spawn also apparently coming to the game. The Evil Dead's Ash Williams is also on that list, but according to Ash actor Bruce Campbell, the rumour isn't true. Making the entire list of DLC seem dubious, Campbell quashed rumours of Ash's inclusion.
"Consider this my finishing move against a certain internet rumor," Campbell said on Twitter. It could be that Campbell is just being sly and will end up in the game at some point- as Army of Darkness's Ash. It could also be that Ash was just planned for the game, but that his inclusion didn't materialise.
For what its worth, here's the list of DLC characters apparently extracted from the Switch versions.
Shang Tsung
Nightwolf
Sindel
Fujin
Sheeva
The Joker
The Terminator
Spawn
Ash (Evil Dead)
Last Updated: May 7, 2019