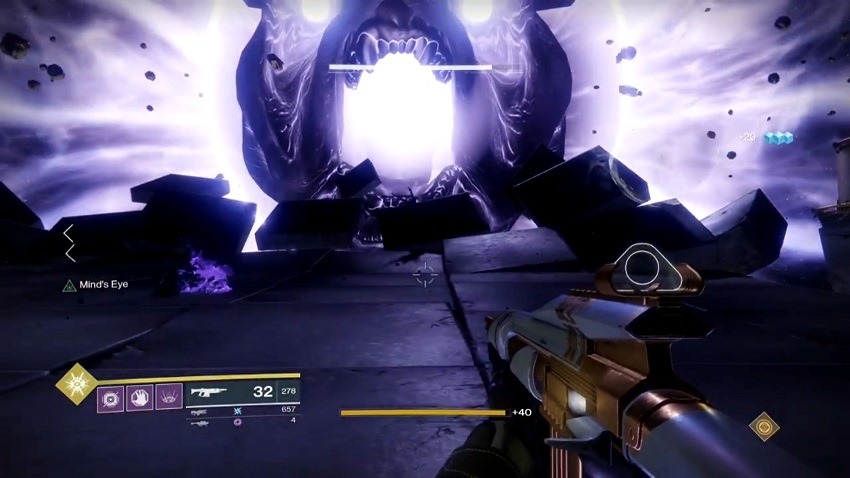 Bungie has kept a pretty consistent content schedule following the release of Destiny 2 just over a month ago. Trials of Nine, the Faction Rally and even the Leviathan Raid all joined the game in the weeks post launch, peppering the game with content to satiate the cravings of high-level players. The Prestige Raid – a more challenging variant of the most challenging task in the game – was supposed to go live today for those looking for even more loot to grab. But due to an error, Bungie is pushing it back.
Bungie discovered an exploit in the Prestige Raid which they feel will lessen the challenging experience, forcing them to delay the launch until next week Wednesday. Although Bungie didn't go into detail about what the exploit was, they did think it was severe enough to put off what is clearly the last big endgame challenge until the first DLC drop in December. It's a big thing for players with multiple 305 Light characters already, but the studio thinks it's making the correct call.
"It's important to us that the team who earns World First status doesn't have their legacy tarnished by doubt, skepticism, or uncertainty," said Bungie.
Perhaps part of the frustration stems from the fact that Bungie hasn't yet detailed how Prestige will be able to change the raid. There are indicators that Bungie might simply slap a timer onto the extended event, adding a new element of stress on to the already mechanically taxing tasks. But without the information teams can't possibly hope to practice, which make it seem by design that Bungie is really keeping it close to the chest.
The original, normal raid is still up (and still incredibly hard), so you're welcome to hop in and hit Calus a few more times to see what loot falls out this time. But if Prestige was what you were really waiting for, you're just going to have to be patient.
Last Updated: October 10, 2017