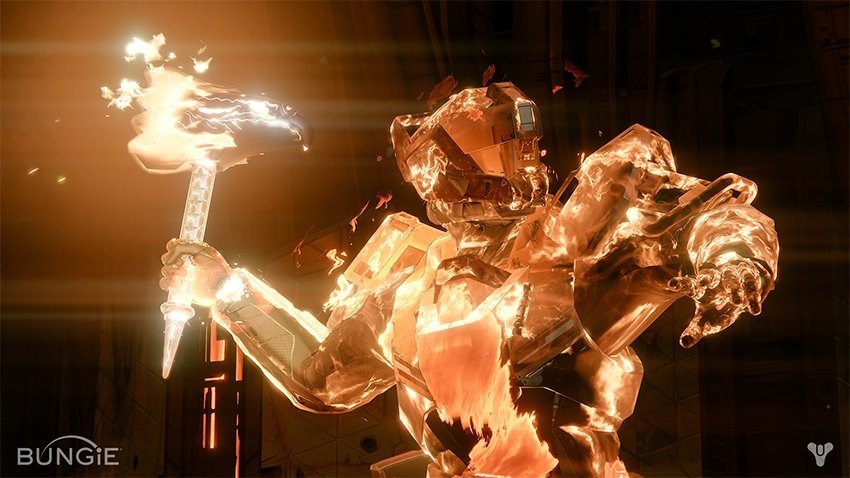 Ahead of next week's launch of the Curse of Osiris, fans are somewhat peeved with developer Bungie. Understandably so in fact, as Destiny 2 is quickly falling into the trap that plagued the first game: A lack of communication. While Bungie may have been happy to share details on the upcoming paid-DLC, any news on Destiny 2 beyond its initial launch month has been sparse at best.
Factor in last week's brouhaha over a hidden XP system that reduced the grind for Bright Engrams into an even more tedious affair, and Destiny 2 clearly has some explaining to do around the current state of that cosmic sandbox. Which is what will happen tomorrow, as the latest Curse of Osiris livestream will be cancelled in favour of an update on the Bungie blog. According to Bungie's David "Deej" Dague, you can expect the developer to finally engage in some communication on the future of the franchise this Wednesday:
Tomorrow, we had planned to conduct the final stream prior to the launch of "Curse of Osiris" to show off some of the weapons and armour the expansion includes. Instead, we are investing all our efforts into delivering some higher priority information about Destiny 2. You'll hear from studio leadership about their assessment of Destiny all up, they'll talk about our goals for the game going forward, and you'll also learn about how we're reacting to your feedback with some game updates that will arrive in the next few weeks.

That will appear on the Bungie Blog on Wednesday.
It's not just the XP system that has fans miffed in Destiny 2. One of the other gripes amongst fans comes down to the Token system regularly spitting out uninteresting gear that lacks any charm, while the entire Kinetic, Energy and Power weapon system has resulted in a clear divide. Some say it's versatile in its setup, others disagree and that's how we have entire forum threads written in all Caps-lock screaming matches as the debate rages on.
Destiny 2 may be a great game, but it certainly isn't without flaws. Hopefully, Curse of Osiris and the December update for Destiny 2 can modify the sequel closer towards the ideal that fans had become so familiar with in the first game, while also reminding Bungie that a persistent-online world also requires persistent communication with its fans.
Last Updated: November 29, 2017