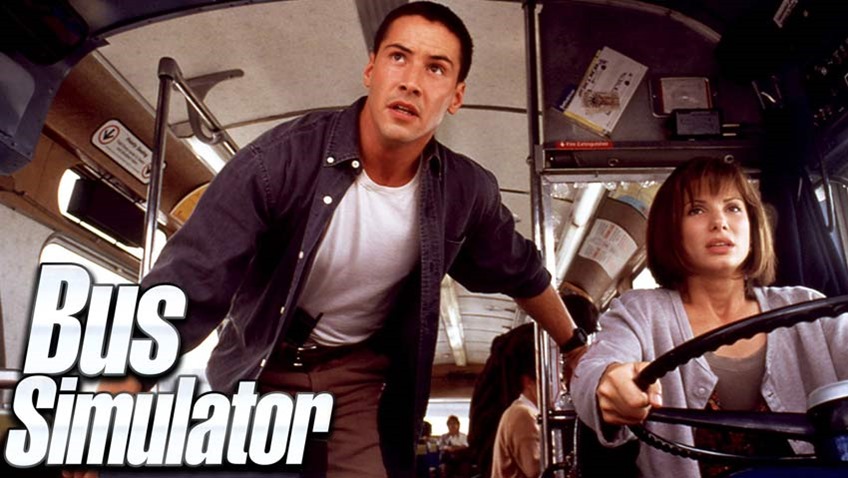 Some people crave excitement. To walk on the wild side of life. To live every day like it was their very last. Well brother, let me tell you something: I want something even crazier. I want to feel the adrenaline rush of driving in ten meter spurts. I want the danger that comes with demanding that people pay exact change only. I want to laugh in the face at the very idea of arriving on time at my destination.
I want…to be a bus driver!
For the first time ever the successful Bus Simulator will be released on consoles in 2019. Experience the exciting everyday life of a bus driver in a vast and freely drivable urban area. Get behind the wheel of original licensed city buses from the world-famous brands Mercedes-Benz, MAN, Setra, and IVECO. Transport your passengers safely and punctually to their destinations, either solo in single player mode or with up to three friends in real-time multiplayer mode.
True story: I used to ride several buses to and from university for three damn years. Every morning I'd spend 90 hours on the most rickety piss-soaked diesel fume-spewing engine you'd ever seen, having to deal with the worst that humanity had to offer: People who listen to their music without using earphones.
It got even worse as time went on, as this damn nutcase would climb on the bus every morning and start singing out loud. This was hell. This was pure agony and after a year of enduring it, I was convinced that I was either Hitler in a previous life or a Wall Street Banker who couldn't have an orgasm if he wasn't strangling puppies.
These days, I'm on a motorcycle, and even if the weather outside pours with the almighty wrath of Zeus, I'm still happy not to be in a bus. Driving a bus though? That kind of appeals to my inner asshole. Especially if I have to ferry a collection of Instagram influencers and the route just so happens to wind around a mountain and include some perilous cliffs. I mean, accidents happen.
Bus Simulator hits PS4 and Xbox One some time in 2019. Please pay for it with exact change only.
Last Updated: August 15, 2018