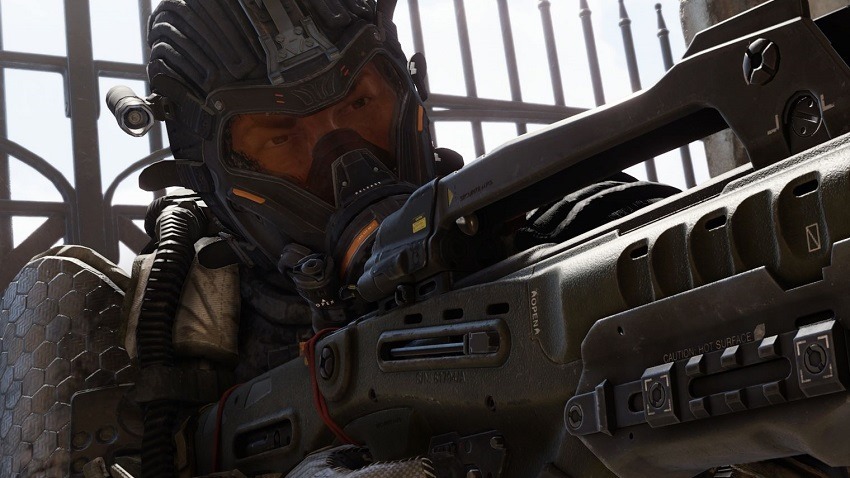 Call of Duty: Black Ops IIII was revealed properly last week, and by now you probably know that it won't be including a traditional single-player campaign for the first time in the series. That news was actually leaked weeks before, with the Polygon report citing issues with development as the reason for the mode being dropped. And while half of that report was true, Treyarch is hitting back at the reasoning. Simply put, they say single-player wasn't on the table to begin with.
Speaking with Eurogamer following the reveal event, Treyarch's co-studio head Dan Bunting explained that the studio was looking a different ways to change their fourth iteration of the Black Ops brand. Detailing how players interacted with the already different campaign in Black Ops III (which was a weak co-op focused set of missions that hardly tied together), the studio tried new ideas that would replace the stringent template that had been put in place by the series' traditions. The end result is what was revealed last week, without the controversy surrounding a potentially half-finished Black Ops III campaign sitting on the cutting floor.
"Going back to the very beginning of Black Ops 4 development, we never had set out to make a traditional campaign. We always started from the place of, we're going to make something different with this game that was going to be inspired by how our community was interacting with Black Ops 3 and the games over the years. We see more and more players spending more time with multiplayer and zombies, not just in the game, but out of the game, streaming and talking about it in forums. It's generated a really huge crowd response. The decision was, we wanted to make a different style of game this time."
That decision was likely one not allowed lightly by Activision, so it speaks volumes to the sorts of player data the publisher must have gathered showing that the exclusion of a single-player mode wouldn't affect the bottom line as much as some disgruntled players are professing. Black Ops IIII will be the first sort of test for this though, and its response will likely shape the development of the series going forward. If it continues to set sales records and rack in a profit, it's unlikely that Activision will change the approach. And perhaps further drill down on modes that are costing more than they're bringing in.
It's still disappointing for the pockets of players like me, who only sought to play the single-player mode and nothing else. But if that's a minority opinion, I'm not at all surprised that this is the case now.
Last Updated: May 21, 2018