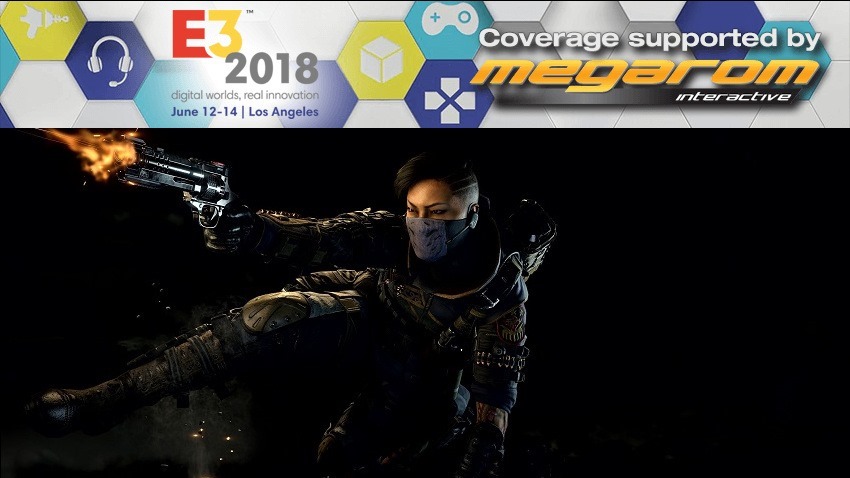 It's a weird year for gaming. While the horizon ahead looks like it'll have plenty of great titles on show, there's a definite lack of that one killer game that'll define the holiday season. With a new console generation around the corner, developers are sticking to their guns and focusing on what they do best before the new gaming revolution truly begins.
Call of Duty Black Ops IIII is that kind of game. With no single-player campaign this year and all those efforts being redirected to making the multiplayer suite of game modes better than ever, Call of Duty isn't straying too far from what fans spend most of their hours on. Blackout represents something different however.
Battle royale, but with Call of Duty's flair for loud explosions and even louder gunplay, spread across a gigantic map that functions like a highlight reel of nostalgia. At E3 2018, I got the chance to briefly grill game designer Matt Scronce and senior producer Yale Miller for some answers regarding Blackout, and what exactly Treyarch is aiming for with this ambitious entry into a highly competitive genre.
Beyond the obvious comparisons, what can Call of Duty Black Ops IIII do to improve on the Battle Royale formula?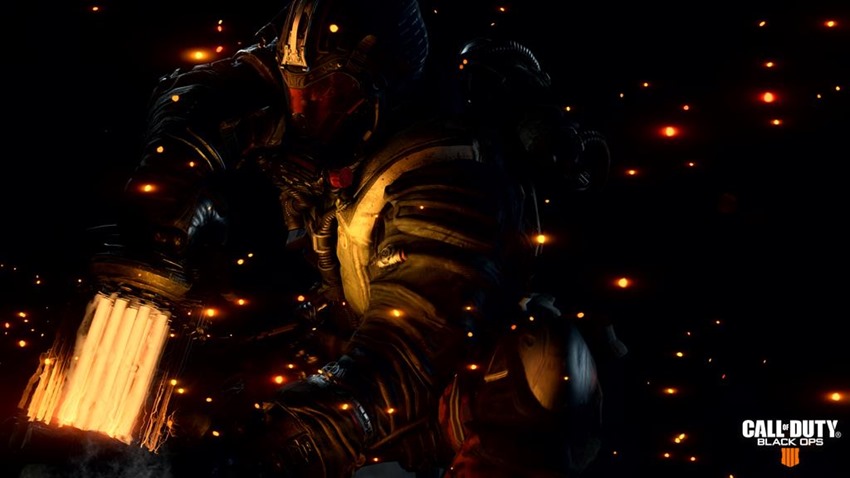 Black Ops IIII is built for the community
Yale Miller: I think there's obviously the opportunity to bring a really gritty experience that has really high-quality gunplay. I think that's going to set a new bar as far as the quality of gunplay and movement and feel. Also, we think we're doing a great job with vehicles. Treyarch has a huge pedigree for vehicles, we've done them in multiplayer maps recently, we've done them in our prior campaigns and even way back in older Call of Duties. So that stuff is a lot of fun, it's about how much stuff we have to bring to the table as far as weapons, equipment and gear that you can bring in to make it very interesting.
Matt Scronce: We know what we like, we love the feel of Call of Duty, we love Black Ops' fluid motion that we've worked so hard on and pushed so hard on with Black Ops IIII.
Black Ops IIII is built for the community and we see them out there, saying 'we love this, but I really want a Call of Duty battle royale, I want that first-person feel with fluid motion'. We want that too, we're big gamers as well. So we found the fun in battle royale. I was talking to one of our designers, who in the past has been primarily a campaign designer, he's now on Blackout and we're talking about how it's different for him.
He has been so used to creating cinematic moments and setpieces for players in somewhat of a linear fashion and now he's on Blackout where he's designing tools on this large map that's 1500 times the size of Nuke Town and he's giving those tools to the player so that the players can create their own cinematic moments.
But it's you know, it's great to see those guys get excited about what they can do now.
How goes development on finding the right player count for Blackout?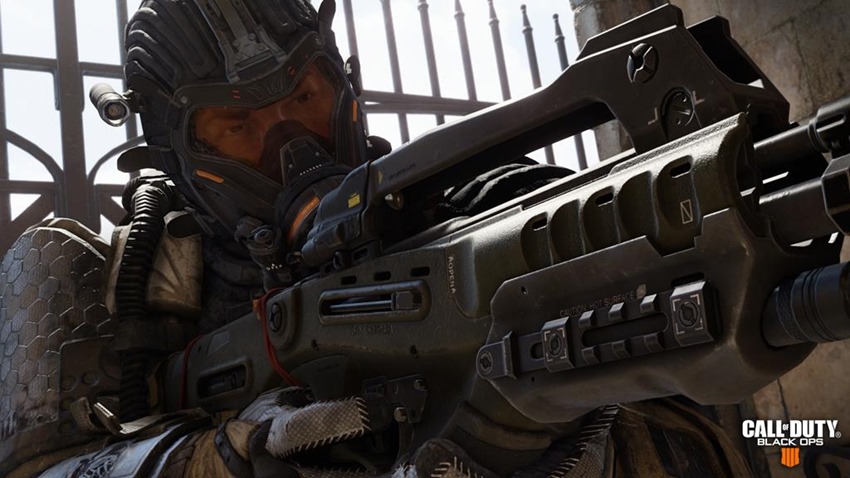 It's all about hitting that right target for what's perfect for Black Ops IIII
YM: Similar to how we're focused on MP and how we're focused on Blackout, we just wanted to make the right player count for the maps and the game we're making. We're still in that focus where we're trying lots and lots of players, we're trying smaller player counts, we're trying different squad configurations all kinds of stuff.
We know things are fun, but we know that they can be better, so we're just trying to find what's right for the map. The map is such a massive feature. In many ways the map is the mode, it allows all of that to happen so it's all about finding the right things. Whether it's equipment, how fast vehicles move, all those things that are right for the map and finding the right player count.
We're getting close I think, but we're not ready to reveal specifics.
MS: I think it's the wrong approach to come out and say 'we haven't made this yet, we want this many players'. We're not afraid to change things up, it's all about what makes the most sense. We're not trying to hit a certain target, we didn't set out to say we want this many players. We said 'You know what? Actually 5V5 works better for multiplayer, actually we've always had a hundred health but this is Black Ops IIII so forget what you know we're going to bump that up to 150 health'.
It's all about hitting that right target for what's perfect for Black Ops IIII.
YM: We can do a whole lot, and part of the thing that's ongoing is that we do other things where we have special weekends where we change player accounts just like on multiplayer and things like that. We can do a lot of things, it's just about dialling in what's right for the mode.
Battle Royale games are defined by their maps, that create the arenas for engagements. What can you tell of us of the process to stitch together the greatest hits of the Black Ops franchise into one battle royale zone?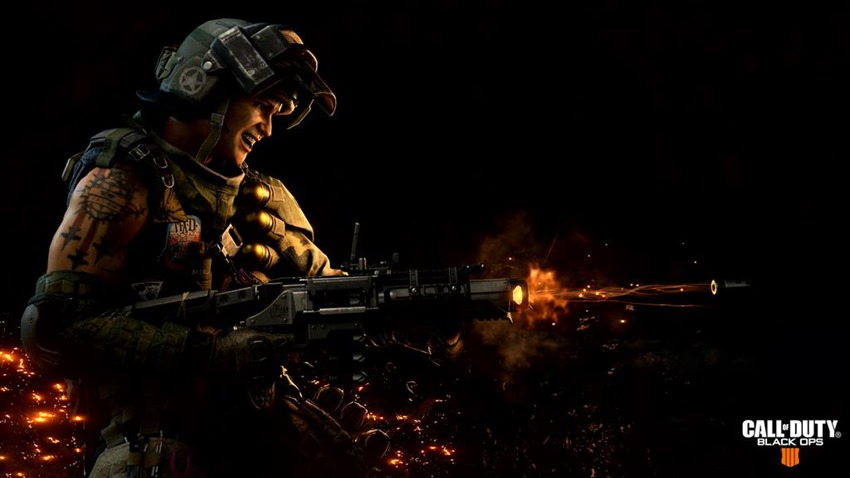 It's dangerously fun to play at the studio
YM: The core of it is, is the map. Just like when you're playing multiplayer, it takes you a while to get familiar with the map and fall in love with it, to understand it. I think A: There's this awesome nostalgia feeling when you're running through Raid or Nuketown or pieces like that. But the other big part of it is, is that it also adds a sense of familiarity because you know some of the spaces.
But it's not like we're taking them and we're like 'here, here and here'. We're building them into the terrain so that they make sense, You'll want to know what's on the other side of this MP map, we're building what's on the other side over there, the supporting structures and other things to make it fit into that world. A lot of time has been done with the terrain and the layout and how all the different locations work together.
MS: Even going into the weapons,we do have the nostalgia for classic destination weapons. When you're dropping in, you see one of your favourite maps and you're all like 'Man I remember that one match I had on that map back in Black Ops 1', but you've also got the classic weapons, you've got the classic characters so it's kind of the love letter to the community and we couldn't be more excited about it. It's super fun to play.
YM: It's dangerously fun to play at the studio, with a lot of players. When we say it's playtest time, we're like why did nothing get done for two and a half hours? Oh yes it's because you guys were doing too many Blackout matches!
Battle royale games have a slower and more methodical pace to them, when compared to the almost instinctual level of action and speed in Call of Duty. How do you plan to balance those factors out in Blackout in terms of creating a mode to play in and spectate?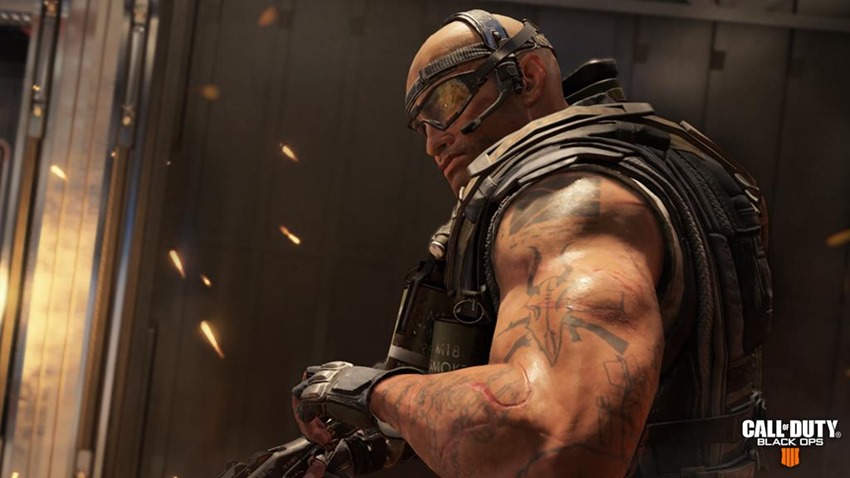 We'll keep pushing to keep it fast and fluid
MS: We're still settling on what makes the most sense. Obviously battle royale has a slower pace than Call of Duty multiplayer, but you know it all comes down to how the map is laid out, how the destinations are spaced apart, but you can expect that classic Black Ops gunplay and the improved gunplay that we've made for Black Ops IIII.
YM: I think that some of the key fun of Cal of Duty is getting into engagements and doing that kind of gun dance, all of those things that we all know! That's a huge focus for us. Even if the map was really big, how fast can you get to an engagement when you've jumped onto a helicopter with your friends and you're flying in. We're trying to figure out what the "rules" are to make the most fun for our game.  We'll keep pushing to keep it fast and fluid.
MS: On the design side, we like to build tools for ourselves and not paint ourselves into a corner. We call them tunables internally, everything from how fast you run to how far you fly, how many rockets it takes to take down a helicopter. All of these things play into how long this game takes. On top of that, our MP game mode, we have target game times. I want a match of Control to take eight minutes, and we're pulling data from the reveal event, we're going to be pulling data tomorrow from this event and I'm going to go and look and say 'It's a little bit more than our targets'.
Let's turn some knobs here, let's turn some knobs there.
YM: We play-tested this obviously, a ton before it goes out onto the floor. Does it feel good? It does? Maybe we should try it a little bit longer and then we'll tune it and try it. Is that better? Maybe it isn't?
MS: The advantage there is that those tools that we build for ourselves, most of them we can also then release. A lot of those things that we build for ourselves to help us test and tune internally, since we already have those we can share them with the community to help them make the game their own.
Last Updated: June 22, 2018