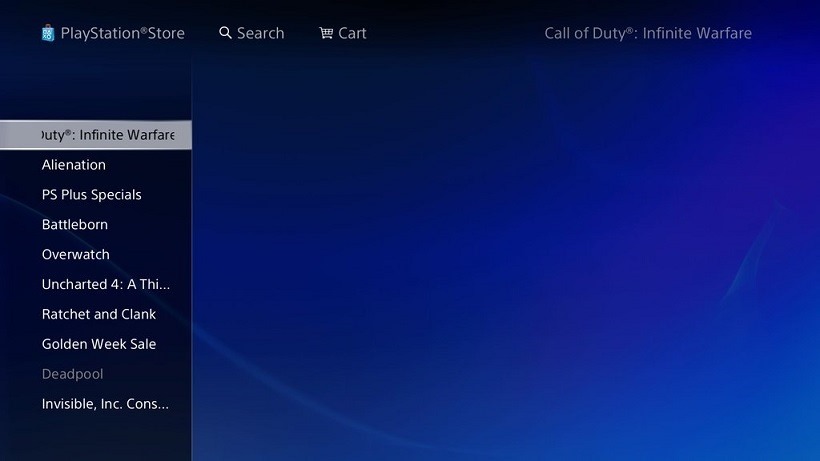 Call of Duty is the one annual franchise that you can count on, and it's around that time of year where we start hearing about a new one before it tries to steal every stage in sight at E3. And thanks to a listing that is appearing on PSN right now (via Reddit), it seems we have a name for this years entry. And low and behold, it has "Warfare" in it.
If you log onto PSN via your PS4 right now, you should also be able to see an empty listing for Call of Duty: Infinite Warfare. With the listing being absolutely empty, there's nothing else to go on beside the name itself, but it does fit with conventions that Activision and its studios have used in the past. I mean we've had Modern Warfare, then Advanced Warfare, so Infinite comes next, right?
Somewhere along the line Ghosts broke that pattern. And suffered because of it – amongst other things.
Either way, it's likely that this name will stick – especially since it somehow managed to get all the way onto PSN. That doesn't happen with codenames and the like, meaning we could have a Call of Duty reveal just around the corner. What Infinite Warfare suggests though, I'll leave that to you to decide.
Last Updated: April 26, 2016