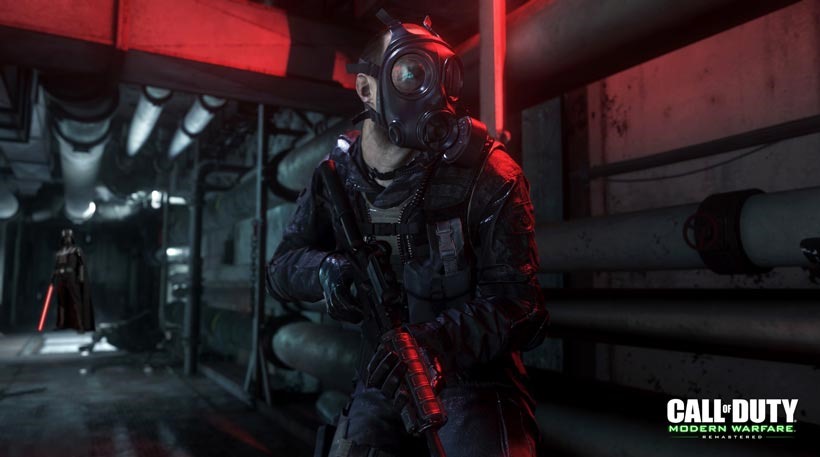 Call of Duty games aren't exactly cheap. They're usually billed as "premium" games when they release every year, because reasons. So what do you get for your money? Usually a three-pronged attack: A single-player campaign that can be clocked in a weekend binge, extensive multiplayer options and a third option usually centered on zombies. Not bad, although tastes may differ depending on your willingness to throw down over a grand to spend your nights having your mom insulted by a tween who just learnt how to us curse words as adjectives.
Look, if you love and breathe Call of Duty, the value is usually there. Especially if you're dipping into a Treyarch developed instalment in the series. This year however, will see the release of a game with an "unprecedented" amount of value according to Call of Duty executive vice president Robert Kostich. Speaking to Forbes, Kostich explained that the inclusion of Call of Duty 4: Modern Warfare makes for an overall attractive release this year.
"From an overall offering, an overall value proposition, I think what we're giving to the community this year is frankly unprecedented in Call of Duty history," Kostich said, referencing the "perfect" timing of the updated release of the first Modern Warfare game.
 We thought it would be a perfect opportunity to celebrate Call of Duty and the community, where we're going and where we've been and bring it together in one package.
Said value comes at a price of course. The Modern Warfare remaster will only be available in the premium versions of Infinite Warfare, which have a starting price of $80 or in local currency, around R1200. Quite a few beans, one that will most likely have PC fans scoffing to the max about how they've been playing the remastered edition of Modern Warfare for years already, thanks to mods.
Infinite Warfare is out on November 4, and it looks like this year the old-gen is finally being left behind.
Last Updated: May 5, 2016