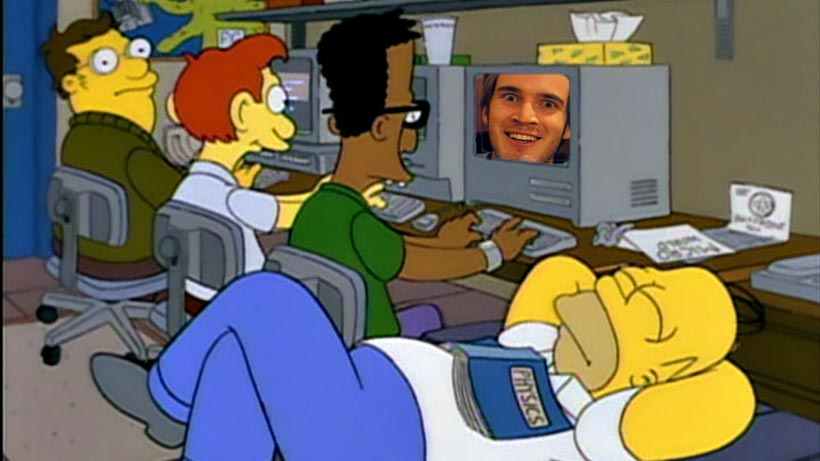 THE NUMBERS MASON! TELL ME THE NUMBERS! WHAT DO THEY MEAN? It's that time of the year, where companies publish all manner of numbers, telling you how everything in 2015 has just been so super. For my own personal numbers, I can confirm that I've eaten approximately 78 sammiches, and used about three trillion litres of Sriracha sauce to add some flavour to them.
Those numbers aren't important however. At least, not to you but my mom says otherwise. What's really important in terms of numeracy, is just which games were racking up the most views in terms of hits and coverage on YouTube this year. Google's video service has published their findings of the top ten most popular games on that platform this year (via Gamespot). Here they are:
Call of Duty: Black Ops III
FIFA 16
Five Nights at Freddy's 3
Ark: Survival Evolved
Agar.io
Five Nights at Freddy's 4
Fallout 4
Mortal Kombat X
Batman: Arkham Knight
Until Dawn
That's not too bad really, for Call of Duty: Black Ops 3. It's only been out for around a month so far, beating established titles such as Mortal Kombat X and the mind-bogglingly popular Five Nights at Freddy's have had months of let's plays and vapid scream-heads posting reaction videos to the new trailers. According to YouTube, these were the top ten trending videos in the gaming genre:
Number 11 was Geoff throwing an original phat PS3 model at my junk as he attempted to see if the two would blend.
Last Updated: December 9, 2015