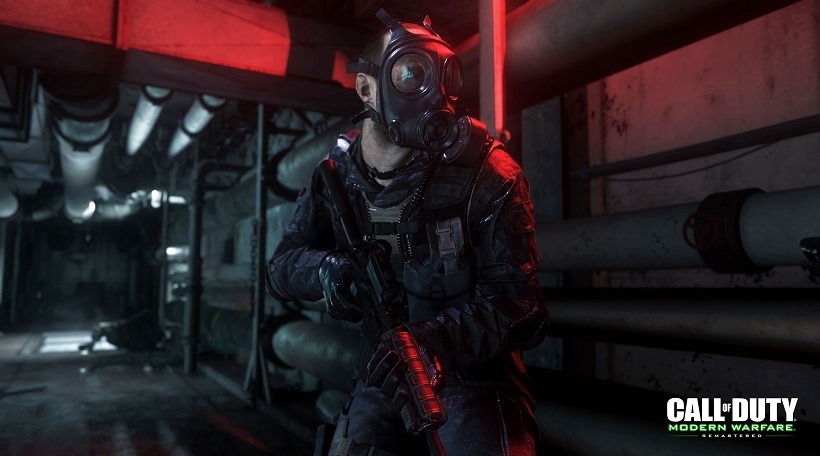 Call of Duty: Modern Warfare is probably still my favourite game in the series so far, if only for its stellar campaign. There's something special in particular with the way the game opens, giving players a brief introduction to Captain Price before plunging you straight into a rain soaked, night time infiltration mission. The way the tempo escalates exponentially towards the end still sets the tone for the rest of the game beautifully, and it's just as engrossing in this year's Remastered Edition.
Truth be told, whenever I think about Modern Warfare's opening I remember it looking as good as the below Remastered version does, although I know that's not possible. Going back to the original game would probably tarnish the fond memories I have of Modern Warfare (at least in a visual sense), so it's probably best that we have this spruced up version coming along to keep those intact. If only it was being sold separately though.
Call of Duty: Modern Warfare Remastered will come as a bundle-only offer with this year's Infinite Warfare, which is looking surprisingly good too. It'll feature the full campaign and a handful of multiplayer maps from the original, most of which will be showcased during the Call of Duty XP event in September. Right now Activision are sticking by their statements that the remaster won't be sold individually, meaning you'll need to throw down a hefty sum if you're looking to relive memories alone later this year.
At least those memories are backed up with a gorgeous, high-definition render of Captain Price's iconic beard and ever glowing cigar. It's those types of visual queues that just brings that nostalgic love I had for Call of Duty rushing back, and I can't wait to get all Ghillied Up in November later this year.
Last Updated: July 15, 2016