Call of Duty: WWII has been officially revealed, with Activision and developers Sledgehammer Games lifting the curtain on the "back to its roots" entry that was confirmed last week. You can get a good look at the first trailer for the game above, which is said to be entirely in-engine. It's pretty visually impressive.
The game kicks off late into the World War, with the first mission taking place on the beaches of Normandy during D-Day – arguably the most pivotal battle in the entire campaign. After that, players will experience the second World War on the European front (again), going through the final years of the conflict as a member of the first infantry thrown onto the beach through dire strategy. Players are promised a personal, dark story, that only occasionally jumps to other characters when required.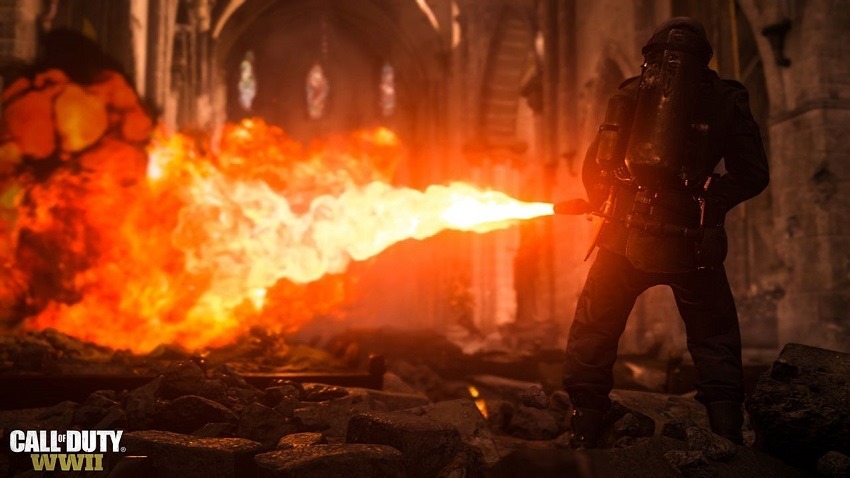 The big changes come through in Multiplayer though, which sheds the jet-packs and futuristic powers of the past three Call of Duty titles. Instead, the series is going right back to where it was with fast-paced titles like Modern Warfare and World at War, but with expected twists. Instead of class creations, players will enroll in Division – determining what sorts of equipment you have access to based on traditional classes. Through this WWII is attempting to mirror real soldier progression within a unit, with new gear being unlocked according to your Division as you play.
"War" is also an entirely new game mode that helps give multiplayer a more narrative spin, similar to Conquest in Battlefield 1. Although players will still make up forces on Allied and Axis sides, these games will feature objectives specific to the map you're playing that are rooted in past conflicts. Normandy, for example, might have Axis forces laying fire on landing Allies, while players on the other side will be forced to push the line back and secure the beach.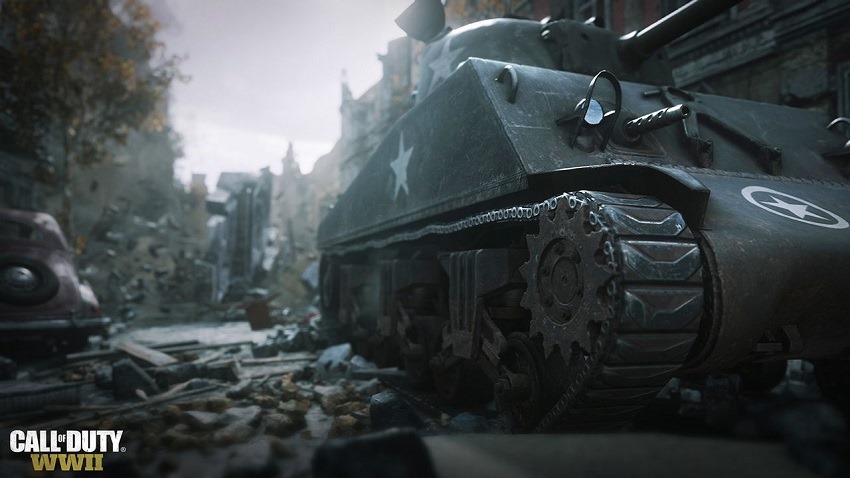 Multiplayer will also feature a Destiny-like social lobby. Headquarters is a step beyond the sort of in-between social lobby that Sledgehammer tried in Advanced Warfare, but the idea is to truly create a social space that players can connect in during online sessions. Sledgehammer also confirmed that co-op will feature again, taking place during a period where Nazi Germany was attempting to create an army in the dying days of the war. So, of course, Zombies are making a return.
Call of Duty: WWII is scheduled to launch on PS4, Xbox One and PC on November 3rd. Sledgehammer promised that a private beta will take place sometime later in the year.
Last Updated: April 26, 2017