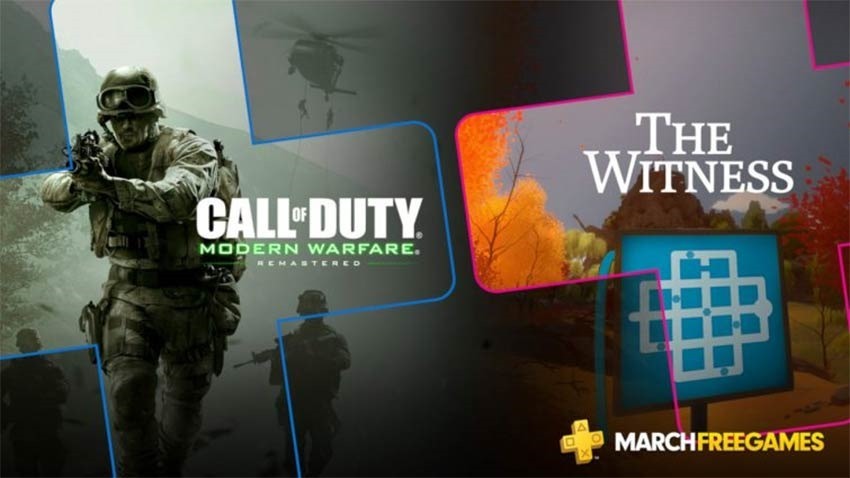 It's the end of the month, which means that it's time to learn which games are coming to each respective digital storefront as part of their monthly subscriptions in the next month. Hooray!
PlayStation fans have a good line up next month. The headlining game is the remastered version of Call of Duty 4: Modern Warfare, which gives it a shiny, new-generation of gloss. It runs at 4K, with the requisite HDR bells and whistles on the PlayStation 4 pro, and is worth playing through again, even if it's just to get all ghillied up once more.
The other game coming is also pretty good, but it's a slow, languid one that'll need you to fire your neurons up. It's Braid creator Jonathan Blow's puzzler The Witness. Like Myst before it, it puts players on an island, having to use their noodles to figure out what exactly's going on. and how to get off said island. Have a pen and notepad ready, because tit's a game that requires you to scribble down all sorts of stuff.
Call of Duty: Modern Warfare Remastered: One of the most critically-acclaimed games in history, Call of Duty: Modern Warfare is back, remastered in true high-definition. Call of Duty 4: Modern Warfare set a new standard upon its original release for intense, cinematic action, while receiving universal praise as one of the most influential video games of all-time.
The Witness: The Witness is a single-player game in an open world with dozens of locations to explore and over 500 puzzles. This game respects you as an intelligent player and it treats your time as precious. There's no filler each of those puzzles brings its own new idea into the mix. So, this is a game full of ideas.
For PlayStation 3 and PS vita owners, YOU GET NOTHING! NOTHINNNNNNNNGGGGGGGG!
From March, they're dropping the freebies for PS3 and Vita owners to focus on the PS4. they've not, however, increased the number of PS4 games to make up for that.
The PS4 games will be available from Tuesday 5 March.
Last Updated: February 28, 2019