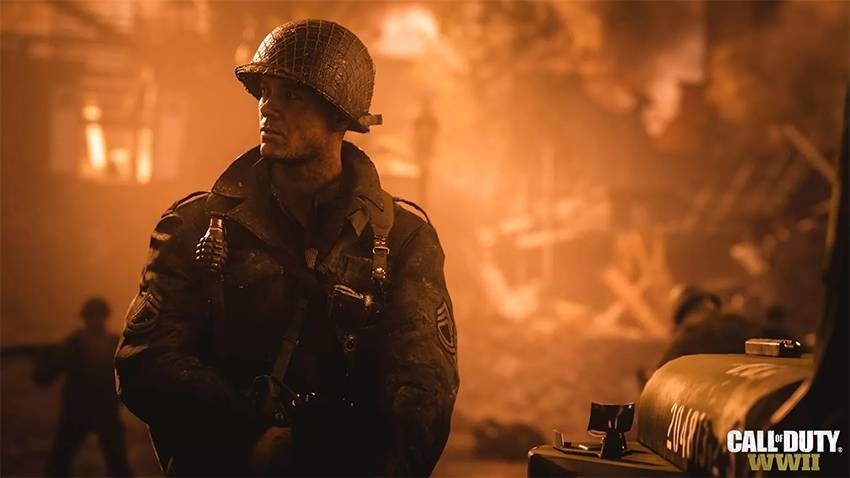 I'm unusually keen on this year's Call of Duty. Last year's space-faring Infinite Warfare was underappreciated as far as its excellent single player campaign goes, but its important multiplayer component felt like it was recycled from the previous year.
This year, there are some big, sweeping changes to how multiplayer works, and that's not just because the series has gone back to its World War II roots. Later this month, you'll be able to try it for yourself – at least, if you pre-ordered or were invited to the private beta, anyway.
The private beta will kick off on PlayStation 4 on August 25 and carry through that weekend. The next weekend, it'll open up to Xbox One players as well. Unfortunately, no word on a PC beta just yet.
There's going to be a fair bit of content in the beta, according to the chaps at Sledgehammer. You'll be able to play Team Deathmatch, Domination and Hardpoint modes on three different maps: Du Hoc, Ardennes, and Gibraltar
More interestingly, the new objective based War Mode will be playable. It's a bit like a hybrid of Battlefield's Operations and Overwatch's Payload – with a few narrative-infused attack and defend objectives thrown in to the mix. It's a 6v6 mode that really instils squads with a sense of purpose. There's be just one War Mode operation available, called Breakout.
The create-a-class of old has been replaced by a new system called Divisions, and all five Divisions will be accessible within the beta. You'll be able to choose from Infantry, Expeditionary, Airborne, Armoured, and Mountain Division. Sledgehammer has said that progression through those divisions will be limited though, so you'll not have access to all weapons, skills and scorestreaks.
Last Updated: August 15, 2017