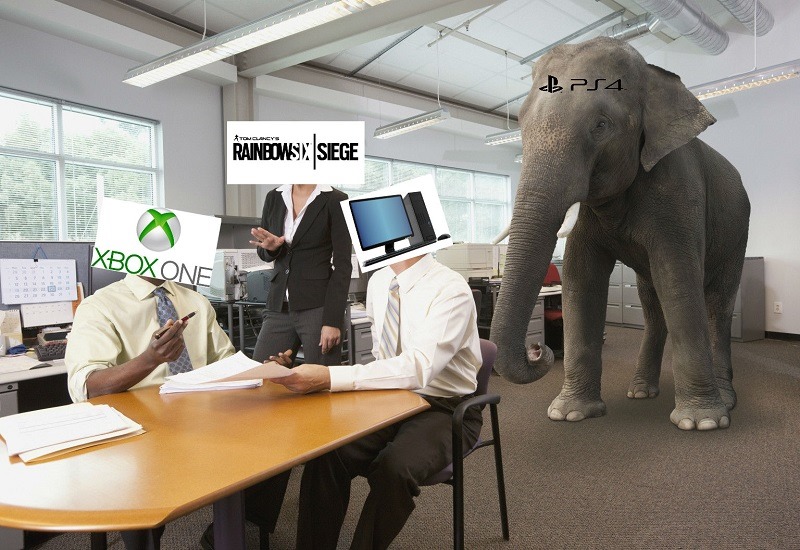 That's a nice PlayStation 4 you got there. It'd be a shame if Ubisoft made their tactical shooter, Rainbow Six Siege, free for a weekend for everyone else BUT you. A right shame indeed…
Yeah, that's exactly what they've done (via PC Gamer). Sorry Sony fans, you're sitting this one out! If you're an Xbox One or PC owner however, read on…
This weekend, PC and Xbox One players can play Rainbow Six Siege for free. Have you been waiting for a chance to breach with your friends? Get the game for free and play all weekend, from July 28th –  August 1st! After you have had a taste of the action and suspense, head to the store and you'll get 50% off the Gold and Standard Editions – through Sunday only.
Why a free weekend you ask? Simple, Ubisoft are probably doing this to generate some hype for their Operation Skull Rain DLC, which is all set to release shortly after this promotion, on August the 2nd. The new content pack will feature a map and two extra operators – all of which are plucked straight from Brazil.
A free weekend is nice and all, but should you even bother? Is Rainbow Six Siege actually worth your time? According to Geoff, yes, but only if you're interested in the multiplayer. The single player component unfortunately, is lacking. Here's what he had to say in his review…
When it all comes together, Rainbow Six Siege offers some of the best multiplayer action you'll experience this generation, but the anaemic content and lack of a cohesive single player campaign mar what should be one of this year's best shooters.
I played Rainbow Six Siege myself back at Gamescom last year, and I quite enjoyed it. I own the game now as a matter of fact, but I've yet to even give it a go. FOR SHAME!
What about you? Are you going to try the shooter out this weekend?
Last Updated: July 28, 2016