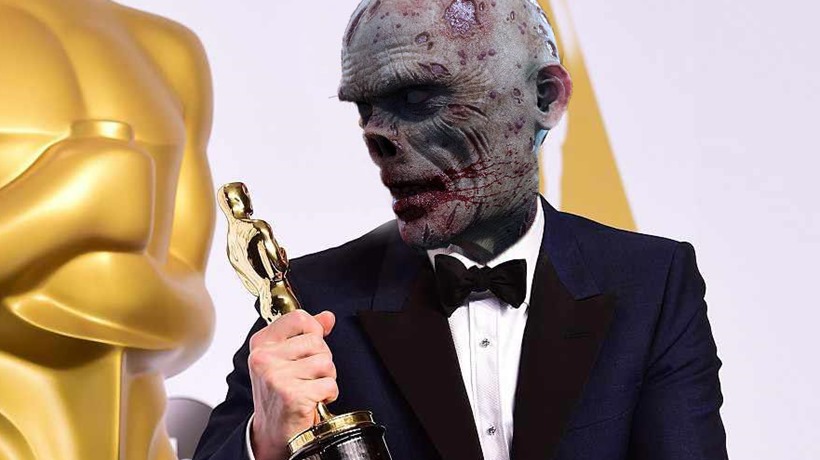 At around $60/R700 on PC, Dying Light: The Following is some pretty decent value for your hard-earned cash, provided that you enjoy spending your digital nights running at top speed while muttering all manner of profanities at the various Volatile infected who are chasing your sweet fleshy hide. It's the base game, tweaked and with a massive new map to explore and get your road rage fix on, in the neverending battle against the recently deceased.
There's no usual collector's edition for this re-release, no cheap plastic statue or DVD-sized art book that comes with Dying Light: The Following. But if you've got an urge to spend a ridiculous amount of cash on a single game, then Techland might have something up their sleeve for you: ACTING!
Yes, you read that just right. For a whopping $10 million, the Spotlight Edition of Dying Light: The Following will include the game as well as the following perks: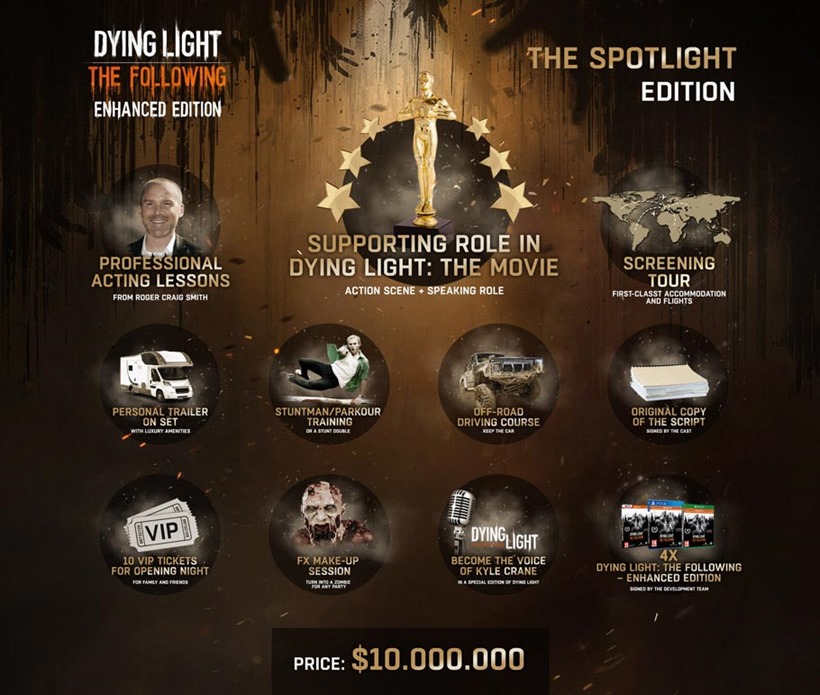 Professional acting lessons from Roger Craig Smith (HE'S BATMAN…'s voice)
A supporting role in Dying Light: The Movie (Action scene and speaking role)
Screening Tour (First class accommodation and flights)
Personal trailer on set with luxury amenities
Stuntman/Parkour training (Or a stunt double)
Off-road driving course (Keep the car)
original copy of the script, signed by the cast
10 VIP tickets for opening night (For family and friends)
FX Make-up session (Turn into a zombie for any party)
Become the voice of Kyle Crane (In a special edition of Dying Light)
4 x Dying Light: The Following Enhanced Editions (Signed by the development team)
That's…kind of awesome actually. It's most likely a publicity stunt for the release of the enhanced edition, but a damn fine one at that for any lunatic who happens to have $10 million just lying around. Also, it's exclusive to UK store GAME, so you might have to hop onto a plane to blow all that cash. Alternatively, $10 million would be more than enough cash to help dress an army of hobos up as the undead.
And hunt them all down in the best remake of Hard Target ever. A most eeeeloooosiff quarrrrrrrrrrrrrrrrrrrrry indeed.
Last Updated: February 12, 2016