While the trailer is showing off a game that's still in pre-alpha, I don't think it would be a stretch to say that development looks to be progressing fairly smoothly.

System Shock has been quiet for a long time. I think at some point in the late 2000's, fans kinda gave up on ever actually being able to return to the twisted future of the System Shock universe ever again, and when it was announced in February of 2019 that the rights to System Shock had been returned to OtherSide Entertainment, the creators of the first two games, I don't think many actually considered that we'd be getting a threequel to what has been hailed as one of the greatest games of all time. So it came as a bit of a surprise to many that there were rumblings that System Shock 3 was in development and came as a veritable punch to the throat when an actual gameplay trailer for the new game dropped last night.
System Shock 3 is real. It's happening. And it looks pretty damn good too.
The new trailer shows off more of the iconic layered gameplay of System Shock, with plenty of straight forward combat, sneaking through airducts and just…so many intestines. The art team at OtherSide has clearly been looking back at the older models of the disgusting cyborg…mutant…things in previous System Shock games and saying to themselves, "Yeah, that's gross. How do we make it more gross?". While a personal joy of mine comes from mentally filling in the blank spaces left by some of the more dated graphic elements of System Shock 2, I can't deny that some of the enemies in this game look inspired. There's half a dude hanging in a green vat with robot…arms? Legs? I don't even know, but he's not getting anywhere near my son's birthday party.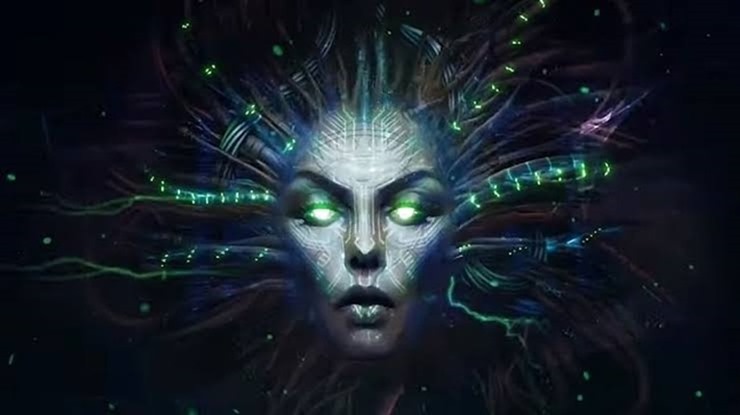 Yet it wouldn't be System Shock without the now notorious rogue AI that torments you throughout the game: Shodan is back and she looks more like a weird digital elf woman than ever. While it isn't really known to what extent she'll be in the final game, it's still really nice to know the developers are aware of the narrative weight Shodan holds and clearly aren't skimping on the resources to breathe fresh life into her. While the game is still in pre-alpha it looks like the future of System Shock is in good hands, back with the team that originally made us so terrified of our computers all those years ago.
Last Updated: September 12, 2019