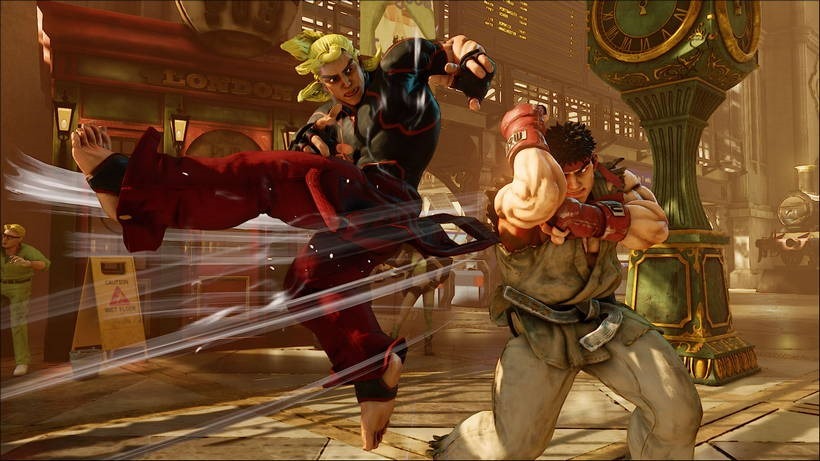 Street Fighter V may be a roaring good fighting game – but criticism that it was launched in an unfinished state isn't undue. The game, good as it is, is still a little half-baked. Had it been properly finished and polished before release, it may have performed a little better.
You know – if it included single player content; rudimentary things like a story or arcade mode. It's something Capcom's come to realise that releasing games in an unfinished state isn't the smartest move – so they'll be giving their games a little more time in the oven in future.
Capcom's Chairman and CEO Kenzo Tsujimoto has told investors "it's best to spend a little more time in developing and running a high-quality title that will perform well globally". One of the reasons for their dip in income was Street fighter V's sales not quite meeting expectations.
"Some aspects of Street Fighter V needed more polish, such as the lack of content and server issues at launch," Tsujimoto said. "Accordingly, we feel it's better to give a little more time to development than before, and have made slight adjustments to our portfolio.

"Profits may take one or two years longer to stack up than initially expected, however we will be firmly strengthening our brands. That being said, even looking at Capcom's growth exclusively, we expect at the very least growth in excess of ten per cent to continue."
This is good news. Capcom is home to a number of fantastic IP's, and we can only hope that they'll be giving their games a little more polish in future before releasing them.
Street Fighter V, which was plagued with launch server issues and a lack of content for newcomers only sold 1.4m copies, falling short of Capcom's expectations. They think they know why – and it's a something they want to redress.
Last Updated: May 13, 2016