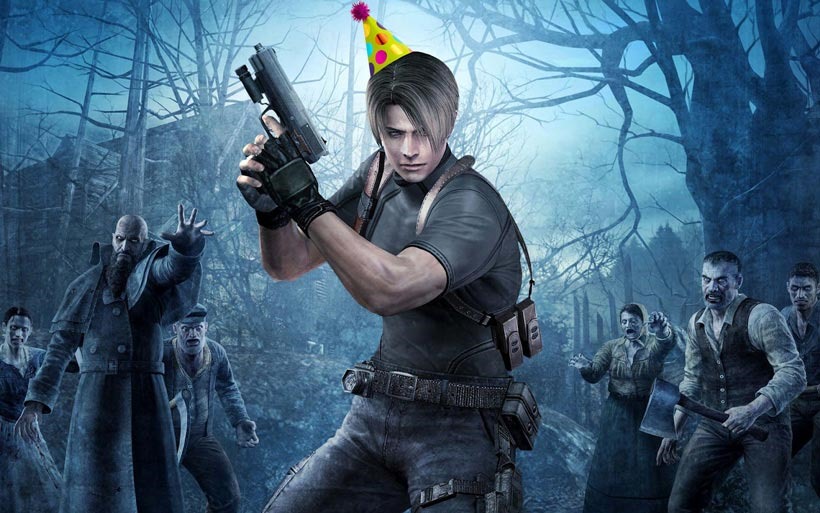 Judging by the amount of ear canal blood in the office, I may have waxed a little too much on about 2016 being the twentieth year of Pokémon. No, this is a lie. You can never have too much Pokémon in the office. Anyway, 2016 is also the year of another famed franchise reaching the age of being barely legal enough to buy alcohol in the US of A.
I'm talking about Resident Evil, which first introduced audiences to the idea of a Jill Sandwich on the ol' PlayStation One way back in 1996. Despite the highs and lows, Capcom's premiere zombie-stomping sandbox has always managed to do some great numbers for the publisher and developer. So it's a little bit odd that the biggest Resident Evil release this year is a spin-off game, Umbrella Corps. Well fret not, because Capcom still has some big plans this year for Resident Evil.
That's according to an earnings report for the 2015 fiscal year, via VG247. Capcom says that there'll be plenty of Resident Evil on the way for the 2016 fiscal year, which ends on March 31 2017 because this is how business maths works. According to said report, Capcom has a "full-scale offensive" planned for the second half of the fiscal year, with Umbrella Corps being considered a "warm-up" for what's to come.
No idea what that means, although I'd put easy money on Resident Evil 7 and a remake of Resident Evil 2 being top priority. And hopefully fewer Resident Evil movies, because even I have a Milla Jovovich threshold that has long since been reached when it comes to cinematic adaptations. Then again, it doesn't even have to be a game, so long as Capcom at least makes some effort to celebrate twenty years of Raccoon City being the worst tourist destination of all time.
Last Updated: May 10, 2016