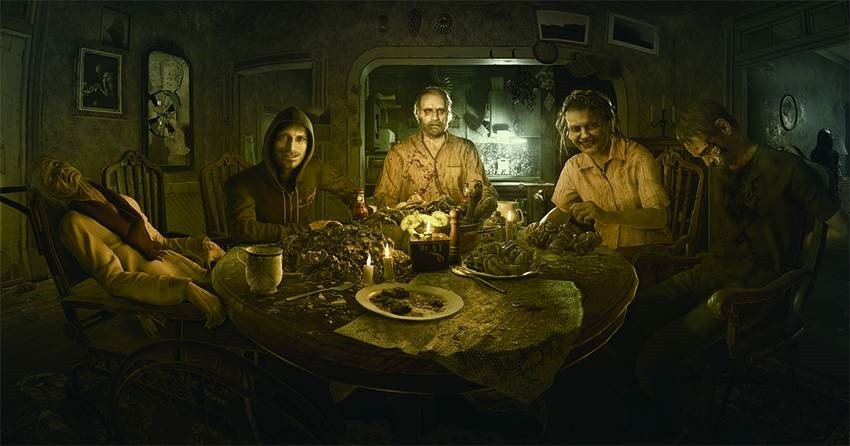 Resident Evil 7 is a very, very good game. Though it ditches the series third-person perspective for a first-person one, it's a paradoxically a return to the series roots. It may look like a modern shooter, but it feels like classic Resident Evil.
Here's what we said in our review:
"Capcom has merged classic and modern mechanics effortlessly to deliver the best Resident Evil we've seen in years. It marks a true return to form for the undead franchise."
It hasn't quite sold as well as Capcom would like. In an investor call, Capcom revealed that the horror game had sold a respectable 3.5 million copies by the end of the company's fiscal 2016. Capcom hopes that it'll manage to sell 10 million copies eventually.
It's ambitious, but well within the realms of reason. Just about every previous Resident Evil has managed to top those numbers.
"The lifecycle for games is growing longer, driven by ongoing digital sales; as a result, Resident Evil 4, 5 and 6 have each sold more than 7.5 to 10 million units cumulatively (including catalog and re-release sales). As such, we will work to achieve 10 million cumulative lifetime unit sales for Resident Evil 7 as well."
What that means is that you can probably expect a "complete edition" rerelease at some point in the future, plus a handful of digital sales to sweeten the deal. If you're looking for a game to scare your pants off, it's a good bet – doubly so if you happen to have a PlayStation VR unit and need a proper, full-scale game to test.
Capcom is confident that Resident Evil 7 will have a long tail.
"This title was received favorably by both fans and the media; further, its unit sales continue to grow even now. We will work to achieve our unit sales goal this fiscal year by continuing to generate buzz with promotional activities that include events for fans, as well as with downloadable content."
Last Updated: May 17, 2017