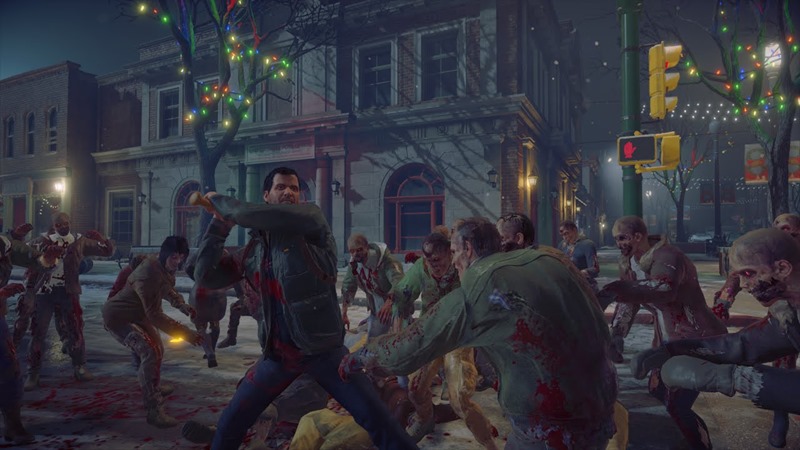 It's beginning to look a lot like Christmas! Guns in every store, but the prettiest sight to see is the zombie that will be on your own front door!
It's been a helluva good year in the gaming industry. I don't think we've had a selection of games across various genres this strong in many a full moon, and we haven't even hit December yet. I'm deadset on ending my review season with Dead Rising 4, a game that already has plenty of longtime fans frothing like the undead at a Gunther von Hagens art exhibit.
The biggest gripe? That Dead Rising 4 has ditched the timer mechanic in the single-player mechanic (It is there in four-player co-op however), giving players the freedom to explore Willamette's second zombie outbreak at their leisure. Some fans aren't happy, complaining that without that constantly ticking noose around your neck, Dead Rising has lost its charm.
But Capcom Vancouver sees it as a necessary exclusion. "I think it's really to do with the expanse of our world," executive producer Bryce Cochrane said to Eurogamer.
We wanted a huge world you could really explore and find things in. With Dead Rising 3 and the rigid timer, it meant people missed so much of what was in that game. So we decided to go in a different direction, remove that, keep it in multiplayer, but really allow somebody to have a new experience in single-player, dive into the world and explore to their heart's content – do what they want, have time to experiment, time to figure things out.

It is a change of direction, but we really felt it was the right way to go.
And I'm down like a clown with that idea. I know I'm in the minority, but I genuinely always hated the timer system. I liked the idea of exploring in previous Dead Rising games, which were stupidly bonkers. Especially when you had hordes of the undead to deal with. And ys, I know that the argument now is that Dead Rising 4 looks like it'll become just another mindless zombie-killing experience.
So what? I'm at that point in the year where I genuinely want my brain to switch off. Killing the recently expired without a deadline hovering over my neck like the sword of Damocles sounds like my kind of fun. If the rest of the game can hold up that is. Although seriously, you can take stealth-selfies with zombies. Game of the year material in my book.
Last Updated: November 25, 2016