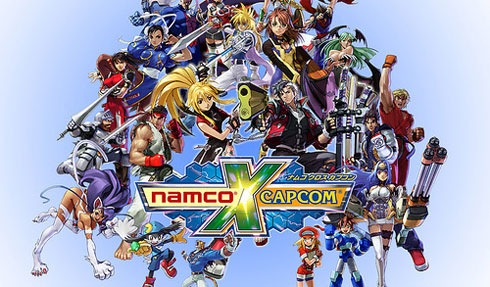 Heyyyyyy. Looks like those Street Fighter vs Tekken rumours may actually be partially correct! They were given further credence when the respective producers of each series – Namco Bandai's Katsuhiro Harada and Capcom's Yoshinori Ono – teamed up to give a speech, and tease the crowd at EVO, the premier fighting game championships.
New rumours have surfaced – and I like what they're saying. It seems that we'll be getting two crossover fighting games – one from each development house.
According to GameInformer's ninjas,  Capcom will make a Capcom vs. Namco game using the Street Fighter IV engine and Namco Bandai will create Namco vs. Capcom with the Tekken 6 engine. Whaaaat?
Naturally, this will result in each game looking and playing differently, with the distinctive aesthetics and gameplay of each company. Capcom vs Namco will give you 2.5D hadoukens, dash cancels and ultra combos, while Namco vs Capcom will provide three dimensional movement and slightly more grounded in reality move-lists and juggles.
This wouldn't be the first time the companies have done a cross over – in the last generation of hardware, they teamed up to give Japanese players a Namco X Capcom RPG. I've gotta say I'm pretty intrigued. Which characters from each stable would you like to see make the cut?
Source : GameInformer
Last Updated: July 20, 2010