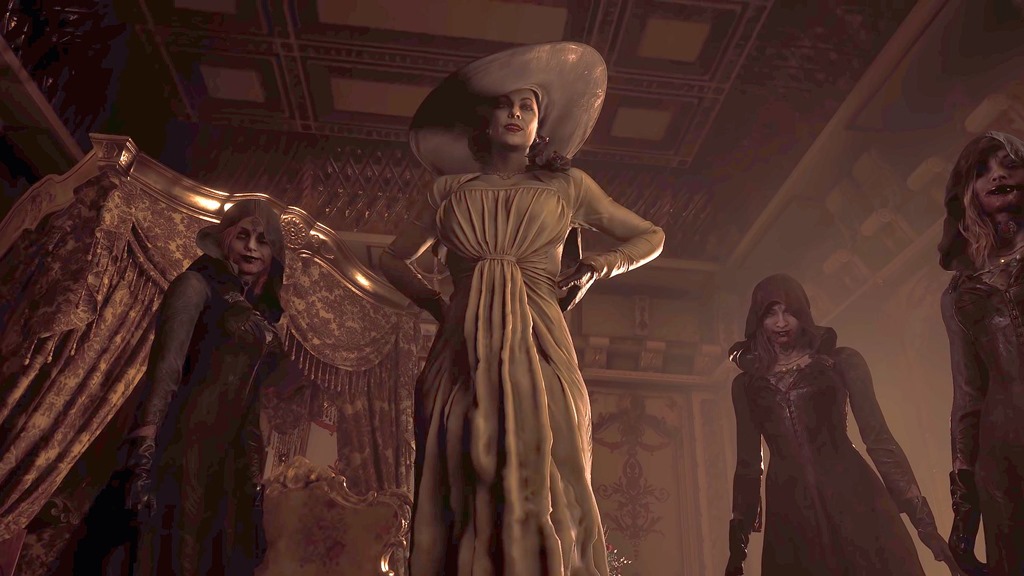 Capcom has a big year ahead of it, as Monster Hunter Rise is out in a few days and will then be followed shortly by Tall Vampire Lady Fan Art Generator 3000 aka Resident Evil Village. Anticipation is building up for the latest entry in Capcom's undead series, and in a world where video games are the best escape from all too real horrors, it'll probably sell gangbusters as well.
A commercial success in the making, Capcom isn't just banking on Ethan Winters' latest bad day being a smash-hit, it reckons that Resident Evil Village could outsell and outperform every other game in the Resident Evil franchise.
Speaking to GamesIndustry.biz, Capcom's EMEA and UK marketing director Antoine Molant dished out a few high hopes details for the latest biohazard sequel. "Our main ambition for this year, although there's so much going on at the same time, is to make sure Resident Evil: Village will be the best-performing Resident Evil title, both in terms of quality as well as business," Molant explained.
That's going to be a heck of a sales mountain to summit. 2019's Resident Evil 2 Remake was a commercial juggernaut and is Capcom's third best-selling game ever, while Resident Evil 7 holds the honour of being the best-selling game in the series overall. Overall, four out of five of Capcom's best-selling games are Resident Evil games. At 7.8 million sales for Resident Evil 2 Remake and 8.5 million sales for Resident Evil 7, Resident Evil Village has a long road ahead of it to reach those lofty numbers.
But it's doable! With several other Resident Evil projects in development, Capcom is going all in on the franchise and will share more plans on it in an April showcase. Resident Evil: Village is still scheduled to launch on May 7 for PC, PS4, PS5, Xbox One, and Xbox Series X|S. And also Stadia, but those numbers likely won't have too much of an impact on Capcom's ambitious sales forecast.
Last Updated: March 23, 2021