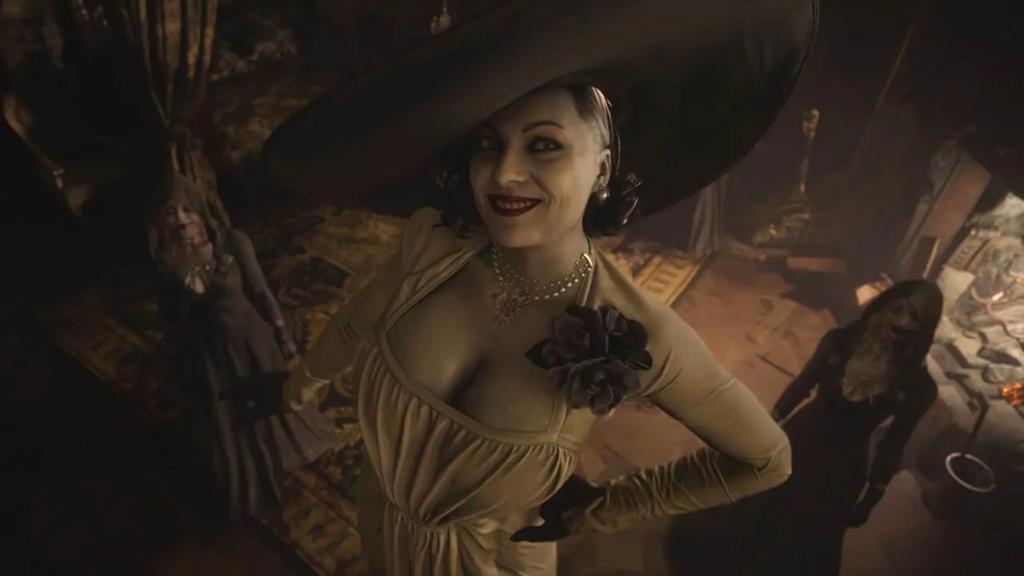 The internet is still pining away for Resident Evil Village's Lady Dimitrescu, a fabulous new antagonist in Capcom's survival horror series whose appearance has clued me into various kinks that I never knew existed whenever I read through Reddit threads about her. Capcom's already confirmed her official height, which clocks in at a staggering ten feet in total. In proper non-made-up maths, that's around three devilishly towering meters.
But how tall is tall? Eurogamer video producer and presenter Zoe Delahunty-Light has created a size chart that racks up the biggest boys and ghouls inside of Resident Evil, that uses series protagonists Jill Valentine and Claire Redfield as a baseline measuring stick. In real-world terms, Chris Redfield's an absolute unit that would have to fend off WWE contract offers from Vince McMahon, as the legend bumps his head on the ceiling with a height of 6ft and 11 inches, or almost two meters.
In terms of the undead, Mr. X gonna give it to ya is is at least 7ft 3 inches and Nemesis lumbers in at a similar height before he undergoes several grotesque mutations in Resident Evil 3. Those are some big boys, but seeing them absolutely dwarfed by Lady Dimitrescu? That's just stunnign stuff. Of course Tall Vampire Lady isn't the biggest antagonist in the Resident Evil freakshow.
Thanatos from Resident Evil Outbreak could tower over her at 12ft in height, 013 from Resident Evil Damnation was 14ft tall, and Resident Evil's infamous El Gigante was approaching kaiju levels of dangerous with a ridiculously size of around 23ft. That's a lot of bioweapon right there.
Resident Evil: Village is out on May 7 alongside RE: Verse, a multiplayer shooter that inversely features small characters in very big spaces running and gunning for their lives. Have pity on poor Ethan Winters, who happens to be half the size of the Tall Lady.
Last Updated: February 10, 2021