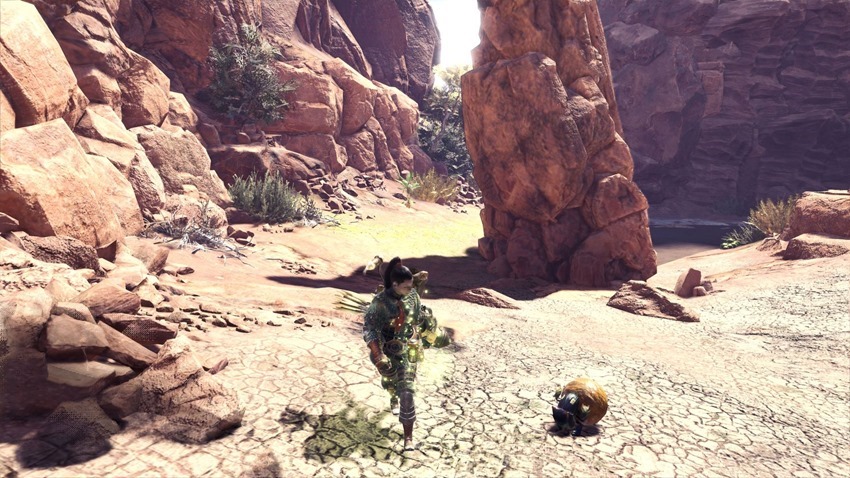 Monster Hunter World has become unfathomably popular. Since its debut on the current gen consoles, the game has gone on to ship over 7.5 million copies, and is now Capcom's most successful game launch ever.
Here's what we said of the game, giving it a 9.5/10:
"The latest entry in the long-running franchise truly elevates the series to new heights. It simultaneously respects veterans and welcomes newcomers, providing an experience that can be satisfying to both camps. The gameplay is still as addictive and deep as before and it doesn't take long for it to suck you in. While it does stumble a bit in the story and performance department, they're nothing but minor gripes in the greater scheme of things as the incredible time I spent with it more than makes up for any shortcomings. At the end of the day, Monster Hunter World is a game that I just can't stop thinking about, and it's a game, that's really easy to love."
I've never really appreciated Monster Hunter games, but it may be time to give this one a shot – especially given that so many friends have been lost in the thing and just won't shut up about it. It's a game that can easily steal 50 hours of your life just doing the single player stuff, before jumping into the real, seemingly never-ending meat of the game. Still, if you want more Monster hunter then you should be very excited for 14 March 2018.
【お知らせ】『モンスターハンター:ワールド』「スペシャル生放送 2018 Spring」2018年3月14日(水)夜8時より生放送決定!『モンスターハンター:ワールド』のゲーム最新情報をまとめてお送りします!お見逃しなく!視聴URLなどは明日3月8日(木)公開!#モンハンワールド #CAPCOM_TV pic.twitter.com/znNmH8d7MN

— モンスターハンター:ワールド公式 (@MH_official_JP) March 7, 2018
Capcom's announced that it'll be hosting a Monster Hunter World Livestream then, but there's no other information about what the thing will be about. New content? A PC version? A Switch version? We'll have to wait until next week to find out.
Last Updated: March 7, 2018