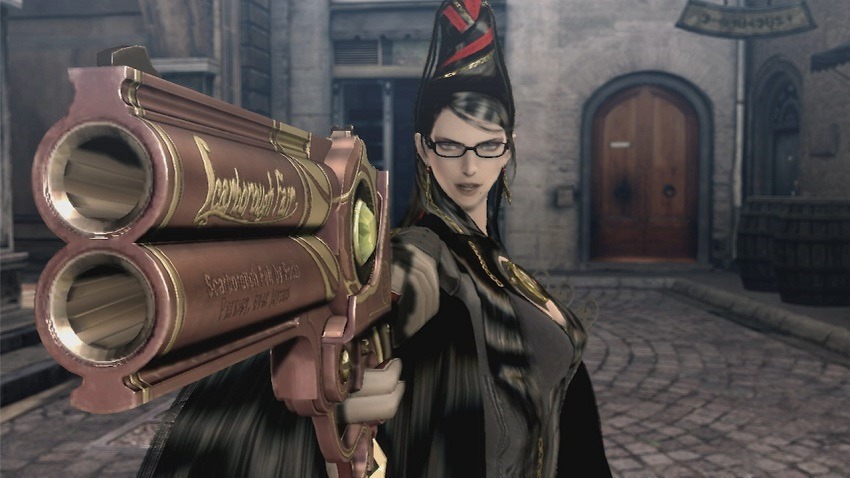 With her living black hair, iconic pistol at the side and sharp wit to match it all, Bayonetta is an icon in the hack and slash genre with two great games to boot. You more than likely might not have had a chance to play both though. While the first was a multi-platform masterpiece, the sequel was confined to Nintendo's misguided Wii U. A choice that ultimately made the sequel possible in the first place, but one that locks out its brilliance from most. That's changing next week with the launch of both Bayonetta 1 and 2 on Nintendo Switch, so it's time to get caught up.
There's a lot to digest in the super strange (and equally charming) world of Bayonetta, and I implore any new players to try and soak this in on their own time. But it's a genre and setting that can certainly throw you at a glance. That's what makes this new overview trailer so important. It's a reminder of the many strengths this Platinum Games series absolutely nails in ways that the studio itself has struggled to replicate since, while acting as a good primer to some of the faces you'll see frequently throughout the lengthy adventures.
Bayonetta is a brutal, bloody and incredibly stratifying game in action, and the sort of pedigree Platinum brings to the series is benchmark worthy. The first Bayonetta still stands as one of my favourite games of all time, and Darryn will chew your ear off praising the sequel. As a single $60 package it's a lot of content for a very attractive price. And getting to play on the go is a sweet plus.
Bayonetta 1 and 2 are out on Nintendo Switch next week, and we'll have reviews for both of them up soon. Don't forget that we're also getting a third one pretty soon too.
Last Updated: February 8, 2018