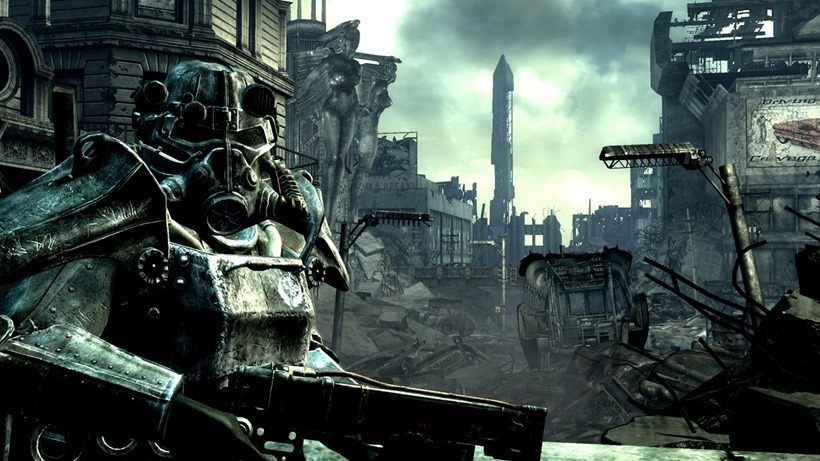 Fallout 4 is now just under two weeks away, so if you've been wondering when a good time would be to catch up on all the games you've missed – well that time has probably already passed. Fallout games are extensive and expansive, and unless you plan to take the next two weeks off it's probably a bit too much to ask if you've never played a single one. That shouldn't, however, stop you from taking advantage of Steam's new sale.
In anticipation for Bethesda's upcoming sequel, Steam has discounted every single Fallout game in their catalogue for you to stuff your backlog with. That includes the games that started it all, with Interplay's Fallout, Fallout 2 and subsequent Fallout Tactics all on sale for $3.39 each. If you fancy a full on nostalgic blast, you can pick up all three for $9.99. A true walk down Fallout irradiated memory lane.
They are, however, really old games. So old that I 'm not too excited by the idea of dealing with their dated exterior (having not played any). Although I plan to one day, sometimes what the heart wants is just a good does of the Bethesda ear of the series that most people attribute to Fallout anyway. In that case you have some options.
You can pick up the vanilla versions of Fallout 3 and Fallout: New Vegas for $3.39 each, or get them both with all the added (incredible) DLC for just $9.99. That means you could grab both complete experiences for under $20 – which is a whole lot of game for not so many bucks.
Like I said, that doesn't leave you a lot of time to catch up if you're planning to plough through these before Fallout 4 rolls around, but thankfully Fallout titles are (for the most part) singular experiences. There's a little missed out on if you haven't played any, but they're not crucial. That said, you'd be doing yourself a massive disservice if you did give them a skip.
Last Updated: October 23, 2015