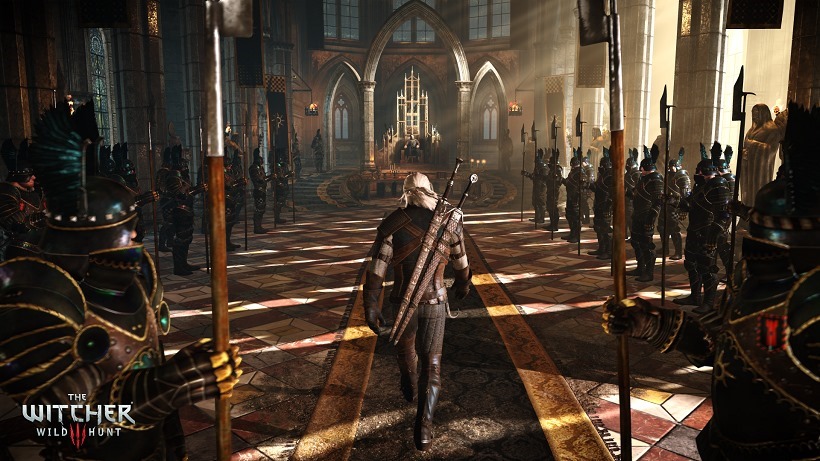 The Witcher 3 is an exceptional game, and it's thanks in part to a handful of outstanding quest lines that still stick with me today. Stories like the one told throughout the Bloody Baron quest, or the climatic battle at Kaer Morhen that could've easily satisfied me as the game's ending. There's a lot of thought that went into these quests, and it's not surprising to hear they caused more than a few issues during development.
The nuanced art of quest writing is something that is often overlooked, but it's certainly something you miss when implemented poorly. Reflecting on some of the biggest challenges The Witcher 3 threw up, CD Projekt Red Quest Designers Pawel Sasko and Mateusz Tomaszkiewicz have spoken about the worst of the lot. Unsurprisingly, the Battle of Kaer Morhen crops up as the most technically challenging quest to implement, but only because it gave players so much choice.
For reference, the Battle of Kaer Morhen takes a lot of your previous choices into consideration. The quest allows you to bring anywhere between 9 to 16 different NPCs to help, in an assortment of combination and permutations. This, as you can probably guess, causes mayhem for coherent scripting – especially when all of the characters involved bring with them their own unique abilities for the climatic fight. Tomaszkiewicz explains just how challenging it was:
Another level of complication in 'Battle of Kaer Morhen' was with the gameplay mechanics – each character has something unique to offer that I had to design and implement, while some of the mechanics had to have synergies. All scenes and gameplay situations were designed to give the player a reward from what they did in all the quests before. At the end, I was proud of what we managed to achieve and I'm grateful that I was working on it.
It was a headache, but an achievement the entire studio was proud of when complete  – and it's certainly work that every player probably appreciated more than once. And while Kaer Morhen was technically challenging, the Bloody Baron easily usurps it when it comes to writing. And that's not surprising either, considering it's widely considered the most emotionally compelling story in the entire game.
In terms of writing, the Bloody Baron storyline took a lot of time to get it right. The topic we decided to tackle was difficult and ambitious and required special attention. Karolina Stachyra, who did all the writing, spent lots of time with me dealing with nuances. Both Mateusz Tomaszkiewicz and Marcin Blacha offered lots of feedback and ideas to improve the writing – we wanted to present mood of Velen through the character of Baron and sketch the similarities between two fathers who lost their daughters (Geralt and Baron).
The entire Q&A is a fascinating read, and a really good look into some of the more complicated parts of quest design that many assume "just happens". It didn't just happen with The Witcher 3, and it's probably why it's so damn good.
Last Updated: May 5, 2016