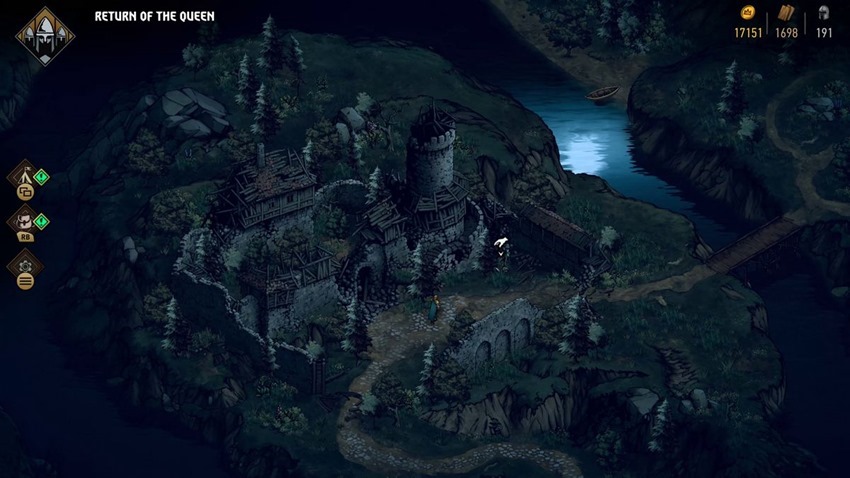 Thronebreaker: The Witcher Tales is an incredible game that marries single player RPG gaming with card battling to deliver one of the year's best games.
"Thronebreaker: The Witcher Tales quickly establishes itself as more or less the paradigm of a genre. The alchemy of its RPG roots, addictive gameplay and wonderful story make it a far more fleshed-out package than many may have expected. While non-series fans may not find too much to write home about in terms of the tale it weaves, what remains in terms of gameplay is a fundamentally worthwhile package and one that one will provide many, many hours of entertainment."
The game is now available to buy on Steam after a very short period of exclusivity on CDPR's own GoG. Speaking in an earnings call (via Eurogamer), joint-CEO Adam Kiciński admitted that the GoG exclusivity hasn't really helped – and as a result, the game's done far worse than CDPR had hoped.
"The game appealed to the community, which drove up our expectations regarding sales. Unfortunately, as yet, these expectations have not been fulfilled. Still, we remain optimistic … We expect to continue to sell Thronebreaker for many years to come, even though the initial period may not have lived up to our initial expectations."
Clarifying further, Kiciński said that the store exclusivity didn't work out, which is why the game is now available on Valve's platform.
"The game appeared on GOG first for fairly straightforward reasons," said Kiciński. "GOG is our priority platform and we wanted to release the game there first to gamers who support us there. However, the reach of GOG is incomparably smaller than that of Steam. We know that there's a large Witcher fan community on Steam and that's why we also released the game there."
While that could be part of the reason, the other is that GoG just isn't very good. I bought The Witcher 3 on GoG, and I really wish I'd just grabbed it from Steam rather.
Kiciński has, however, said that people shouldn't read into this too much, hinting that future games – perhaps like the hugely anticipated Cyberpunk 2077 – could be exclusive to GoG.
Thronebreaker will make its way to consoles next month, which should help change its fortunes a little.
Last Updated: November 15, 2018