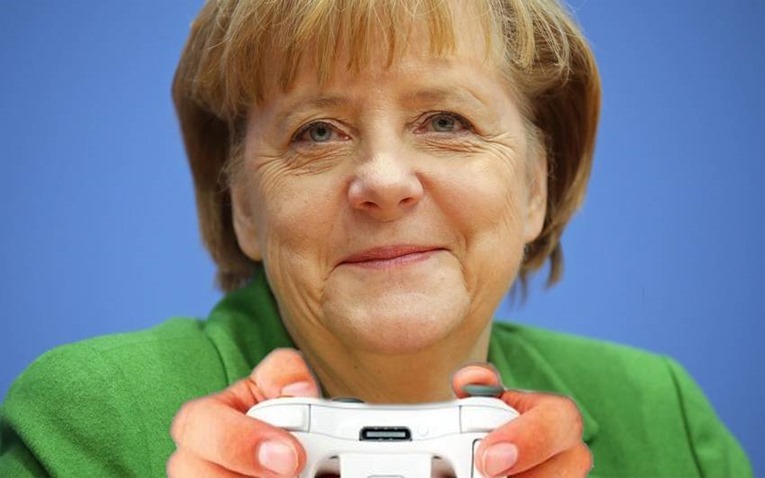 E3 is done and dusted. The biggest video game event on the planet isn't actually the biggest at all. E3 sees an annual attendance of around 50 000 people every year. That number was bolstered by public attendance this time to just under 70 000 visitors. Even with that surplus, it all pales in comparison to Gamescom, which regularly sees attendance of around 350 000 people. That's a lot of people packed in to the Koelnmesse Exhibition Centre's halls.
I've always loved Gamescom. For starters, it's not hosted in Los Angeles, which is one of the most horrible cities I've ever been to. Cologne is a lovely place, not least for its abundance of beer and deep-fried pork products.
This year's Gamescom is especially notable, for two very different reasons. Firstly, it'll be opened by Germany's chancellor, Angela Merkel. Essentially the boss of Germany, she'll kick off Gamescom 2017.
"The participation of the Chancellor is a sign of great appreciation for us," Gamescom organiser-in-chief Gerald Böse says in a press release.

"With her visit she honours the development of gamescom into one of the most successful and largest events in the German trade fair system. Gamescom is today the world's largest event for computer and video games. She emphasises the position of Koelnmesse as one of the leading trade fair organisers worldwide in the digital media and entertainment segment."
It could, symbolically, mean quite a bit. Germany's had a terrible habit of censoring games for the violence – blaming homicides on "killerspiele": Games that teach people how to kill. By having the country's head honcho open a gaming festival, it could mean that country is ready to accept that games aren't responsible for mass murders. Or it could just be election-time posturing. Either way, it's a big thing – and it would be akin to our own President opening rAge, as an example.
The other notable thing is that for the first time, South Africa will have official presence at Gamescom. So says lawyer, Make Games SA founding member and bearded bossman of Interactive Entertainment South Africa, Nick Hall.
Very excited to announce that for the first time ever South Africa will have an official presence at @gamescom !

— Nicholas Hall (@nickhallsa) June 22, 2017
We'll have more info on that once we have it.
Need more Gamescom in your life?
Check out our Gamescom 2017 portal powered by Megarom Games
Last Updated: June 22, 2017