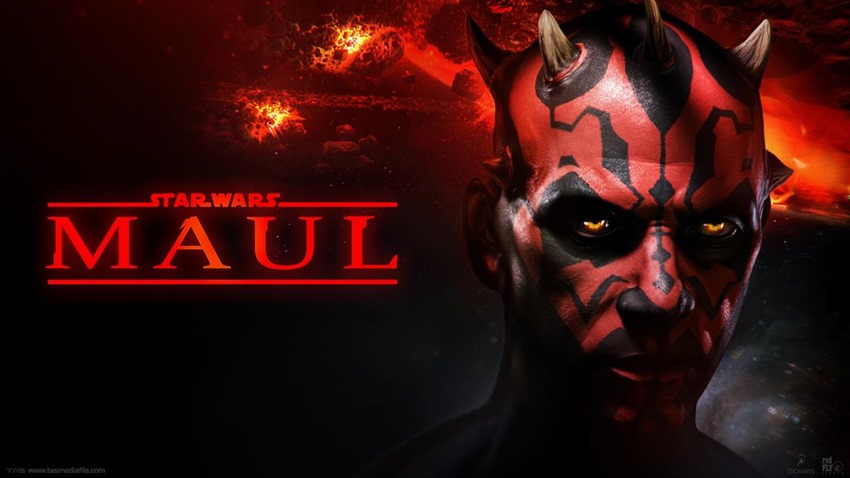 The death of LucasArts will always be one of the biggest tragedies in gaming. People lost their jobs, an industry lost an icon responsible for some of the best games ever made and a whole bunch of other projects were cancelled and killed off like Death Star 2 Bothans. One of those games that we'll never ever get to see is an action title that would have starred former Sith Lord Darth Maul.
Simply titled as "Maul", the action game would have seen players racking up kills as the Dathomirian apprentice with his signature double lightsaber, after things had gone nipples up and he became a running joke for a half-off sale at the mall. After The Force Unleashed decided to go in the wrong direction entirely from the superb original, that Maul game could have been a breath of fresh air, but alas it was never meant to be.
And it had some killer designs attached to it. Artist Thomas Szakolczay posted some of his art on his Artstation page of concepts for characters, including one Jedi called Nexus Wan who Szakolczay described as having "more of a punk rock edge to her look". Check out some of the designs below for a fresh redesign of the classic Stormtrooper, other Sith Warriors and even a Sith Emperor:
There's more to see in the original link above, of some fantastic environment art that never gets the kudos that it deserves today. Seriously, click through for some neon love in a galaxy far, far away which apparently loves streaming Blade Runner. It's not all doom and gloom right now in case you're a Star Wars fan. Maul has resurfaced lately in the sensation Star Wars Rebels TV series, with the third season currently teasing a long-awaited rematch between the former apprentice and Obi-Wan Kenobi in an upcoming episode. Should be worth keeping an eye out for.
Last Updated: January 16, 2017